In this guide, we're sharing everything you need to know about buying a home. From setting your budget to move-in day, Member One is your guide for every step of your journey to homeownership.

You want to buy a home but feel overwhelmed and confused about the process—you're not alone. Buying a home is one of the biggest purchases you'll ever make. It can be complicated, especially if it's your first time. And if you're trying to stick to a budget, it's even more important to make the most informed and responsible decision. Otherwise, you could risk having a busted budget and not-so-sweet home to call your own. Have no fear! Member One is here to help. This complete guide to homeownership on a budget is your resource for everything you need to know about confidently buying a home while making your dollars count.
There are a few steps you can take to make sure your finances are in order to buy a home.
Review your credit report
Tackle Any Outstanding Debt
Review your credit report
The very first step you should take before you even consider buying a home is to make sure it's a wise financial decision. One way to do this is to obtain your credit report and find ways to improve your score. Federal law states that every person is entitled to one free credit report every 12 months, and there's one authorized website where it can be obtained: annualcreditreport.com. Visit the Federal Trade Commission website about credit reports for additional details about how to get yours. Lenders look at your credit when determining whether to approve or deny you for a loan, so you'll want your credit to be in top shape when purchasing a home. Once you receive your report, look it over. If you spot anything abnormal, like a loan you don't recall opening, investigate it by contacting the credit bureau and the organization that originated the information in question. Under the Fair Credit Reporting Act, the organization and credit bureaus are required to correct inaccurate information.
Determine your budget
Being acutely aware of your monthly income and expenses is crucial when budgeting for a future mortgage payment. The cost of buying a home—plus the associated expenses that come with homeownership—can add up. That's why it's important that you evaluate your household budget to make sure that taking on a mortgage is realistic. If you don't have a household budget established yet, it's easy to get one started. Our six tips for creating a household budget is a great resource that walks you through how to examine your income and expenses, and instructs you on ways to improve your spending habits. Ideally, you'll end up with a surplus of money at the end of each month. You'll need this cushion to build up savings for a down payment plus extra money that you can put toward an emergency fund. Meeting with a mortgage lender will help you determine the price range of homes you can afford.
Meet with a mortgage lender
Now that your finances are in shape, it's time to meet with a mortgage lender—but choose wisely. You'll be communicating with this person a lot over the next several months so it's important to find someone you trust and feel comfortable with. Ask around for recommendations and schedule appointments with several to make sure they're a good fit. While many online options make getting a mortgage seem quick and convenient, nothing beats the value of meeting face-to-face and building a relationship with a local lender. They'll have your best interest in mind and understand the housing market in your area—an invaluable resource as you begin the hunt.

READY TO BEGIN?
Meet the Member One mortgage team and schedule a free consultation.
Understand your mortgage options and get pre-qualified
There are a variety of mortgage options available to borrowers. You could get a fixed-rate loan (where the interest rate stays the same for the life of the loan) or an adjustable-rate loan (where the interest rate changes with the market). The payments could be spread out over 15 or 30 years, and the amount you borrow depends on how much money you saved for a down payment.
You'll need to complete a pre-approval before making an offer on a home. While the pre-qualification is just an estimate, the pre-approval is an in-depth analysis of your financial stability and creditworthiness and tells you the loan amount you can expect to be offered to you.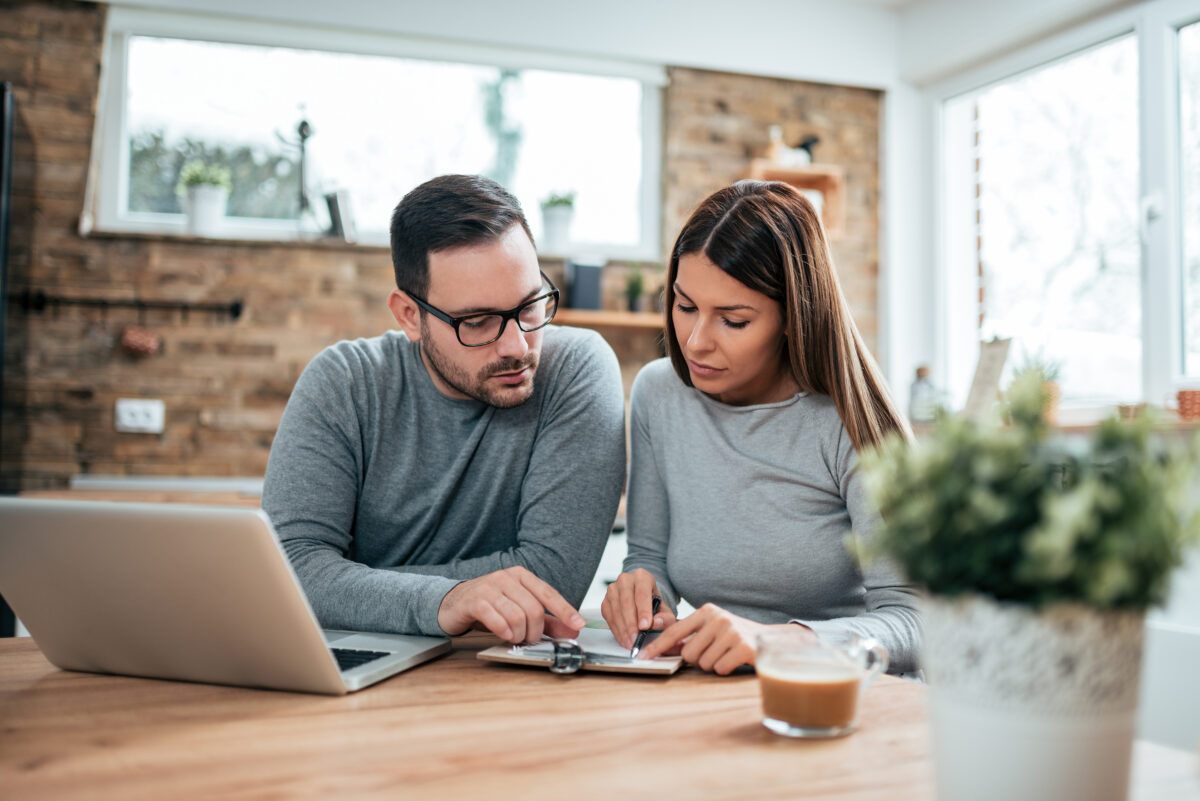 Download our Mortgage Application Checklist
A helpful list of the financial information you'll need for your pre-approval
Start the hunt and select a home
What to consider when picking your home
Now begins the fun part—the actual hunt for your home! Determining what features are important to you in a home will help narrow down your options. While the home's physical features like square footage and floor plan are important, there are additional, less common factors to consider that may surprise you. Things like the neighborhood, outdoor maintenance, and flood zone risk are just as crucial and may help you eliminate certain homes. To help organize your thoughts and refine your search, make a list of your needs (the things you absolutely can't negotiate on) along with your wants (the things that would be nice to have). Work through this checklist as you walk through a home. You'll likely see many houses during your hunt and creating a list that you can later reflect on could help you make a selection.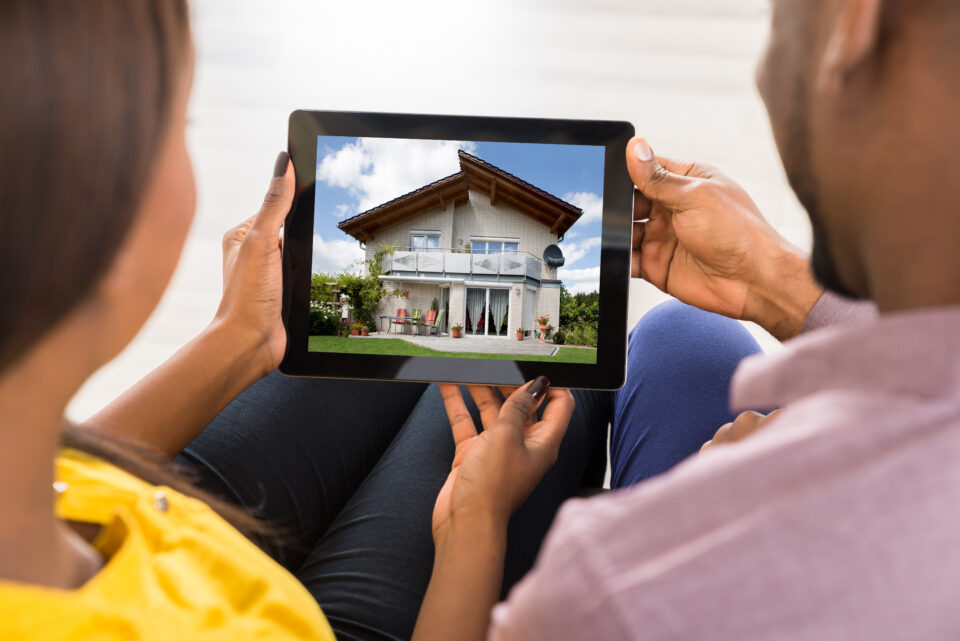 While house hunting, keep your finances in top shape. Avoid things like taking on more debt or switching jobs that could impact your finances and your chances at getting approved for a mortgage. Read more in our tips for homebuyers blog post that lists our advice for a smooth home purchase experience.

Once you've found "the one" (the home you obsess, dream, and have mentally moved into), it's time to make the home yours. After determining the starting amount you'll offer, your real estate agent will put together the paperwork to deliver to the seller's agent. This is when having a preapproval is crucial to help strengthen your offer and give you an edge over other buyers. From here, the buyer will either accept or decline your offer, or even counteroffer. This negotiation will continue until the buyer and seller reach a deal or until one or both parties walks away.

Read our advice straight from a first-time homebuyer for tips about the entire homebuying process from start to finish: Straight from the Homebuyer's Mouth—Advice from a First-Time Homebuyer
Final walk-through and closing
All your bags are packed and you're ready to go, right? There are two last steps to complete before you can officially cross your home's threshold and move in: the walk-through and closing. The walk-through happens before closing and is usually completed 24 hours to a week prior to the closing date. This is where you give the almost-yours home a final check to make sure any negotiated repairs are done and the home's condition hasn't changed since you last saw it. Once that's complete you will attend the closing—the day you become the legal owner of your home. Learn more about what to expect on closing day on our blog.

Set up insurance and utilities
It's not the most glamorous part of being a new homeowner but is very important: setting up insurance and switching utilities into your name. Both should be set up before you move in, but you'll need to set up homeowner's insurance even earlier for closing day. Mortgage lenders require insurance before you sign on the dotted line because they want to ensure that their investment—aka, your home—is well protected. Typically you will pay for the first year's premium at closing, and this amount will be folded into the closing costs. After that, homeowner's insurance will be paid from your mortgage escrow account, which the mortgage lender sets up and manages to ensure homeowner's insurance and property taxes are paid. You fund this account via your mortgage payment with a predetermined amount set aside each month. Utilities like electricity, water and sewer, gas, internet and cable, and trash should be established before you move in so you aren't stuck without working lights or hot water the first night in your home. Contact the utility companies a couple weeks before you move in to allow plenty of time to switch the service into your name.

Leverage your home's equity
Once the honeymoon phase of being in a new home wears off, you may start looking around and noticing a few things that could be improved. Perhaps the deck could use a redo, or the kitchen is lacking a few amenities that would be nice to have. Enter home equity. Home equity is the difference between the appraised value of your home and the amount you still owe on your mortgage. That difference in value can be borrowed in the form of home equity loans or home equity lines of credit. You can use home equity for a variety of purposes, including home improvement, college tuition, and more. And the beauty is that you don't have to wait to use it. You can access your home's equity as soon as you close on your home. There are other ways to fund home improvements, and we've covered those in our funding tips blog post.
Refinance your mortgage to save
A strategy that could potentially save you hundreds of dollars per year is to refinance your mortgage. This tactic works by applying for a new mortgage to replace the existing one, usually with a lower rate and/or shorter term. Doing this can reduce your monthly mortgage payment, which frees up extra cash for home improvements, savings and investments, and other uses. The best way to determine if a mortgage refinance is a wise financial move is to meet with a mortgage lender. The process is similar to when you bought a home in that they will walk you through your options and calculate your potential savings.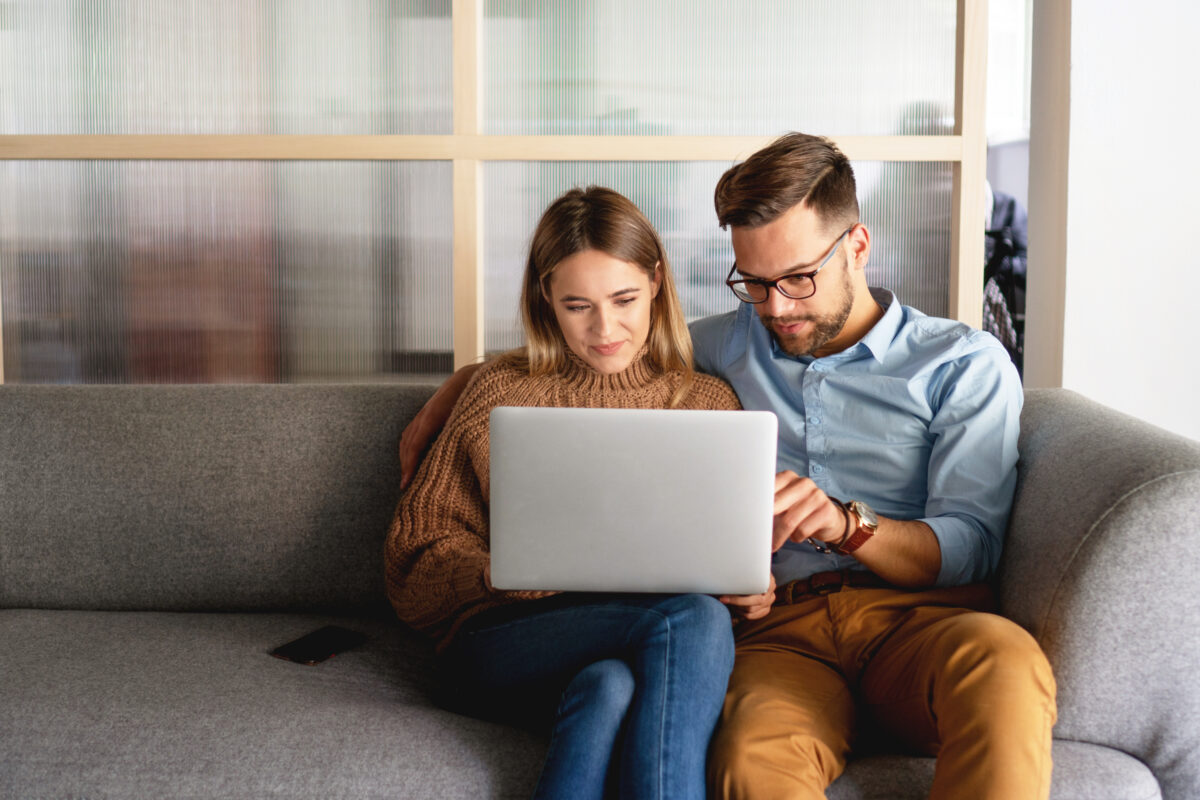 Get Started with Your Mortgage!
Apply for a mortgage loan in a few easy steps