Six Tips for Creating a Household Budget
Share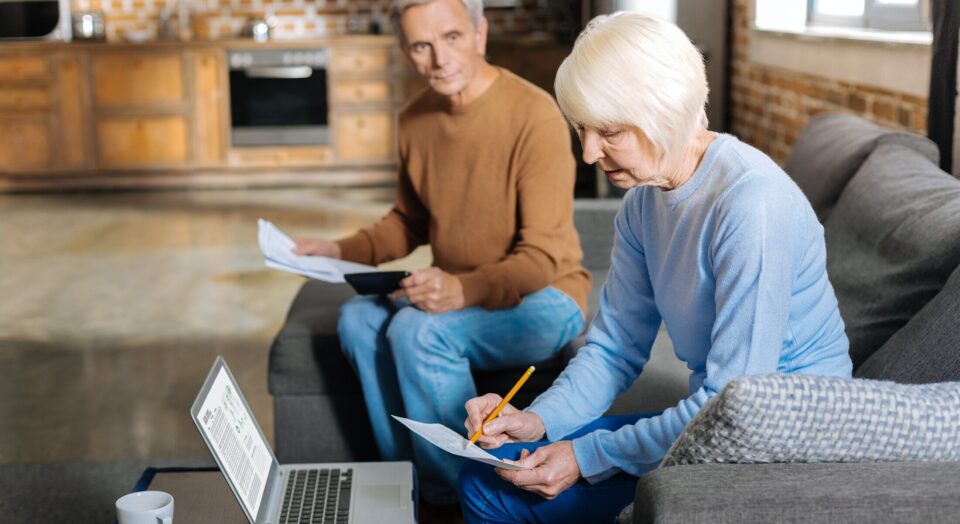 If you haven't created or maintained a monthly spending budget before, the concept can sound intimidating. But in reality, budgets provide a clear picture of your financial health and free you to make informed purchasing decisions, stress-free. If you know for a fact that you have enough money to comfortably buy a luxury item or pay for a family vacation, you'll enjoy the experience much more and not worry about how to afford it.
Here are six steps you can take to create and manage your household budget.

1. Identify your monthly income.
Determine your monthly income by looking at your paychecks, interest you may accrue from investment accounts, rental income, or other sources. During this process, be sure to identify all payroll deductions, including payroll taxes, insurance, and any monthly deductions so you have an accurate representation of your income.
2. Track and document monthly expenses.
You have a clear picture of the money coming in. Now it's time to understand the money going out. One way to measure your expenses is to closely track and report all your costs for a month or more. Keep a detailed record of fixed, variable, and periodic expenses such as rent or mortgage, car payments, groceries, utilities, and others. You'll be surprised at how much more aware you become of your spending habits. Budget tracking tools like an app on your phone or forms to manually record income and expenses can help keep you organized during this process.
3. Create a budget.
You now have all the data you need to create an accurate, livable, and sustainable monthly budget. With your detailed analysis in hand, compare your monthly income with your monthly expenses. If you come up with a positive number, that's great! You can now decide how you want to use that positive cash flow. Establishing an emergency fund, paying off debts, or saving for a specific goal are all smart uses. If the balance of income versus expenses comes up negative, you'll need to figure out how to increase your income, decrease your expenses, or both. Your ultimate goal should be to create a positive balance at the end of each month.
4. Monitor your progress and make changes when necessary.
Once you establish a budget, it's important to evaluate your progress, determine if your monthly outcomes are consistently positive or trend negative, and make any necessary changes to meet your goals. Remember, your finances may change from month to month—a surprise expense here or an unexpected dividend there. It's smart to regularly check in on your budget and make small tweaks to keep you in the positive.
5. Comparison shop.
As you work toward a positive monthly balance, you'll notice areas of opportunity to increase income and decrease spending. Review your household goods and grocery purchases. Are there discounts or sales that you can take advantage of to lower those expenses? The closer you track your money, the more noticeable luxury and high-ticket items will become. You may find that lowering these costs or eliminating them becomes a fun challenge.
6. Protect assets and family.
Finally, be sure that you are protecting all of this newfound wealth and your loved ones. There are areas in any budget that can be cut, but protection is not one of them. Auto, homeowners, health, and life insurance all play an important role in protecting yourself and those around you. Shop around to find the best deals. You may even consider higher deductibles to help reduce the cost of your premium. But don't skip this step. Without this coverage, you'll end up paying much more in the long run if something happens to your home, car, or family.
Whether your goal is to pay off debt or to save for the future, a budget based on actual spending and real income allows you to develop a household spending program that ensures you end up in the positive every month. Member One experts are available to anyone who wants to learn more about creating and maintaining a household budget. They have the tools, resources, and know-how to get you started on a path toward financial freedom.