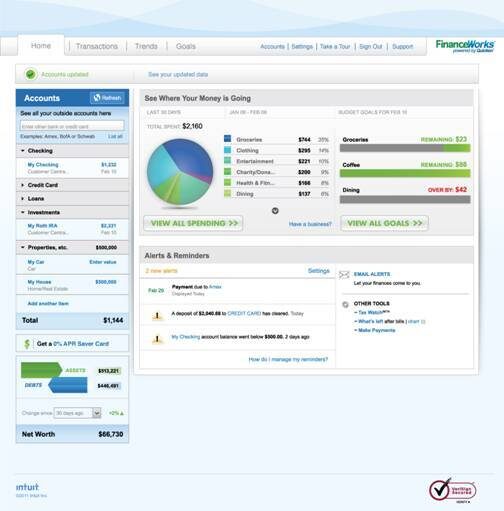 Personal Finance Manager
See all of your accounts in one place, even ones you have at other financial institutions, with FinanceWorks. This monthly budgeting software updates daily, and helps you track and plan your spending.
Access your total financial picture in one place.
Set up budgets to track spending behavior.
View your spending patterns (transactions are automatically categorized).
Explore specific spending categories to view transaction details.
Works with finance manager tools such as Quicken and TurboTax.
How to Use Money Management
Set Up access to your accounts through online banking.
Log into your Online Banking
Select Money Management under the Manage Money tab.
Use the Live Chat link or call 800-666-8811 for help setting up your information.