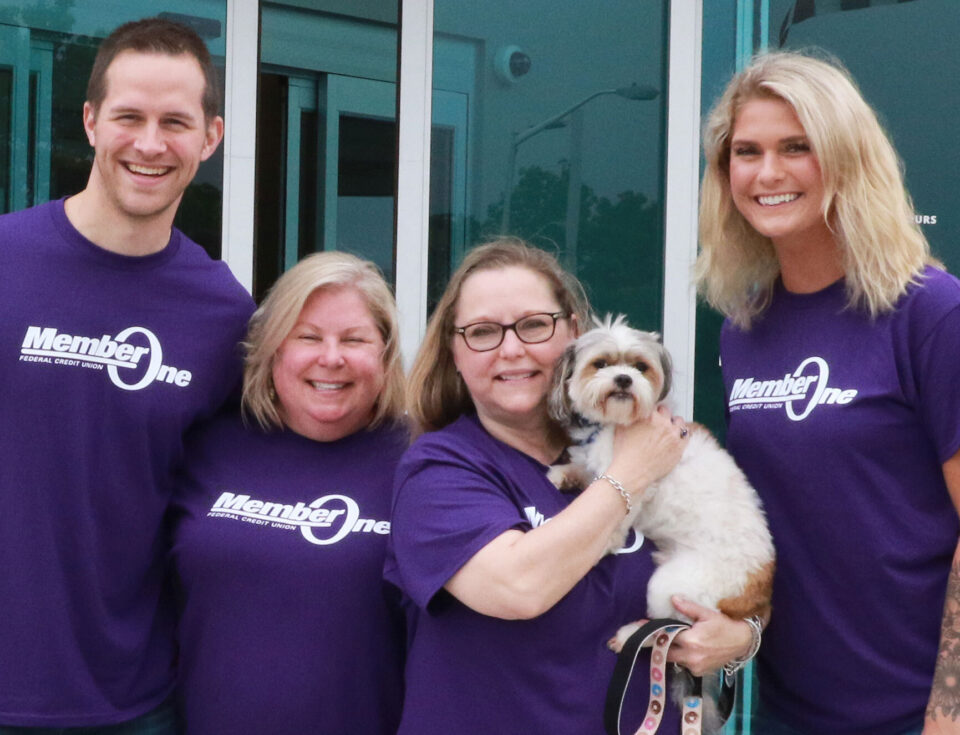 Sponsorships
We're always looking for ways to make a difference in our communities. Member One gives back through monetary donations, employee volunteering, and service across Southwest and Central Virginia. As one of the largest credit unions in the region, we take our role as a leading community sponsor seriously.
In 2021, we made a $167,000 commitment to our Southwest and Central Virginia communities. Those funds supported nearly 100 non-profit organizations—contributing to the flourishing of the arts and to the advancement of sustainability in our region, helping to provide health and human services to area residents in need, and bolstering development programs for local youth.
Here are just a few of the organizations we are proud to sponsor.
Arts, Culture, & Education
Academy Center of the Arts (Lynchburg)
Mill Mountain Theatre
Roanoke Symphony Orchestra
Taubman Museum of Art
Roanoke Valley Children's Choir
Grandin Theatre Foundation
Health and Human Services
American Heart Association Go Red for Women Luncheon
Feeding Southwest Virginia
Saint Francis Service Dogs
Family Services of the Roanoke Valley
American Red Cross Celebration of Heroes
Walk to End Alzheimer's
Botetourt YMCA
Lynchburg Grows
Warm Hearth Foundation-Cheeseburger in Parrot-dise (NRV)
Sustainability
Blue Ridge Land Conservancy
Historic Garden Week
Lynchburg Regional Business Alliance
The Advancement Foundation - The Gauntlet
TechNite-Roanoke-Blacksburg Technology Council
Downtown Roanoke, Inc. - City Market Saturdays
Youth
Junior Achievement of Southwest Virginia
Community Youth Program Coat and Shoe Drive
Roanoke County Schools Backpack Run
The Academy (Roanoke)
Lynchburg Area Youth Sports Day
CASA Quarterback Draft (Lynchburg)
We are a Matching Donation Company!
Member One matches employee donations to 501(c)(3) organizations that do not have a religious or political affiliation. If a Member One employee informs you that they have made a qualifying donation to your organization, please fill out our Matching Donation Request Form.
We would love to consider supporting your organization.
Please fill out our sponsorship request form below. Our committee reviews all requests in a timely fashion. Be sure to submit your request at least 45 days prior to your event/deadline to allow time for review.