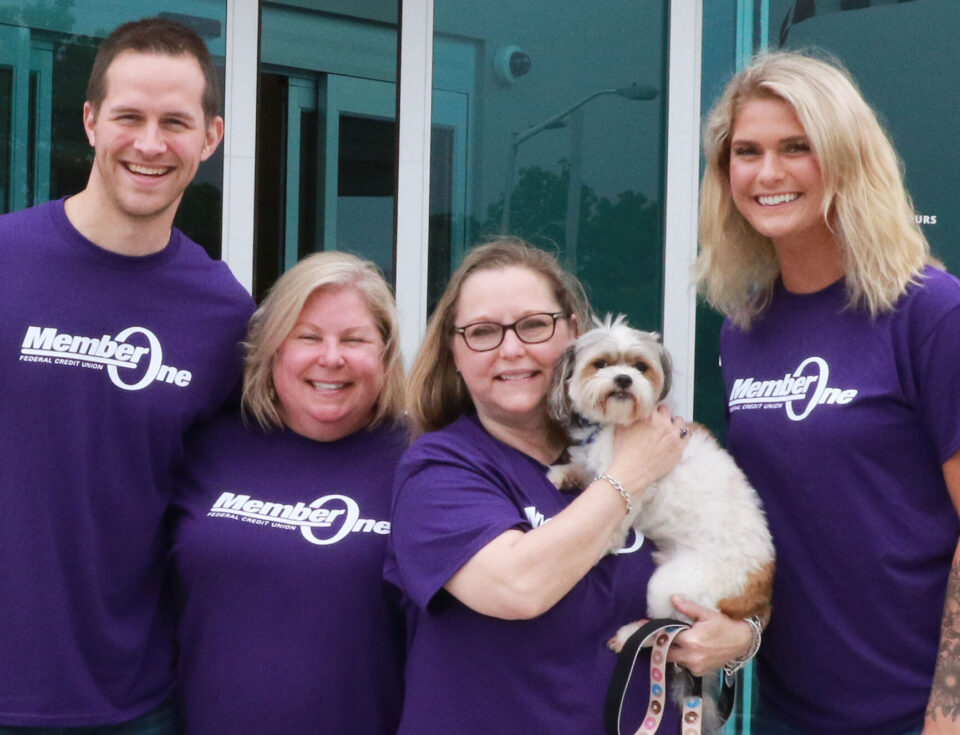 Sponsorships
We're always looking for ways to make a difference in our communities. Member One gives back through monetary donations, employee volunteering, and service across Southwest and Central Virginia. As one of the largest credit unions in the region, we take our role of supporting our communities seriously.
In 2022, we made a $379,455 commitment to our Southwest and Central Virginia communities, supporting nearly 150 non-profit organizations. Member One worked collaboratively with these groups, with a shared commitment, to lift the communities we serve and the people within those communities.
Here are just a few of the organizations we supported.
Botetourt Resource Center
Botetourt YMCA
Boys & Girls Clubs of Southwest Virginia
Bradley Free Clinic (Roanoke)
Child Health Investment Partnership (CHIP)
Chris's Coffee and Custard (Roanoke)
Community Youth Program (Roanoke)
Family Services of Roanoke Valley (FSRV)
Feeding Southwest Virginia
Giving Back Society (Roanoke)
Johnson Health Center Back to School Drive (Lynchburg)
Junior Achievement of Southwest Virginia
Kiwanis (Lynchburg)
Local Office on Aging (Roanoke)
Lynchburg Daily Bread
Meals on Wheels (Lynchburg)
Miriam's House (Lynchburg)
New Freedom Farm (Botetourt County)
Rotary Club (Lynchburg and Rocky Mount)
Saint Francis Service Dogs (Roanoke)
Southern Virginia Child Advocacy Center (Franklin County)
Total Action for Progress (TAP)
Turning Point Salvation Army
United Way of the New River Valley
Virginia Breast Cancer Foundation
Vittles for Vets (New River Valley)
West End Center (Roanoke)
Women's Resource Center of the New River Valley
We are a Matching Donation Company!
Member One matches employee donations to 501(c)(3) organizations that do not have a religious or political affiliation. If a Member One employee informs you that they have made a qualifying donation to your organization, please fill out our Matching Donation Request Form.
We would love to consider supporting your organization.
Please fill out our request form below. Our committee reviews all requests in a timely fashion. Be sure to submit your request at least 60 days prior to your event/deadline to allow time for review.