Straight from the Homebuyer's Mouth—Advice from a First-time Homebuyer
Share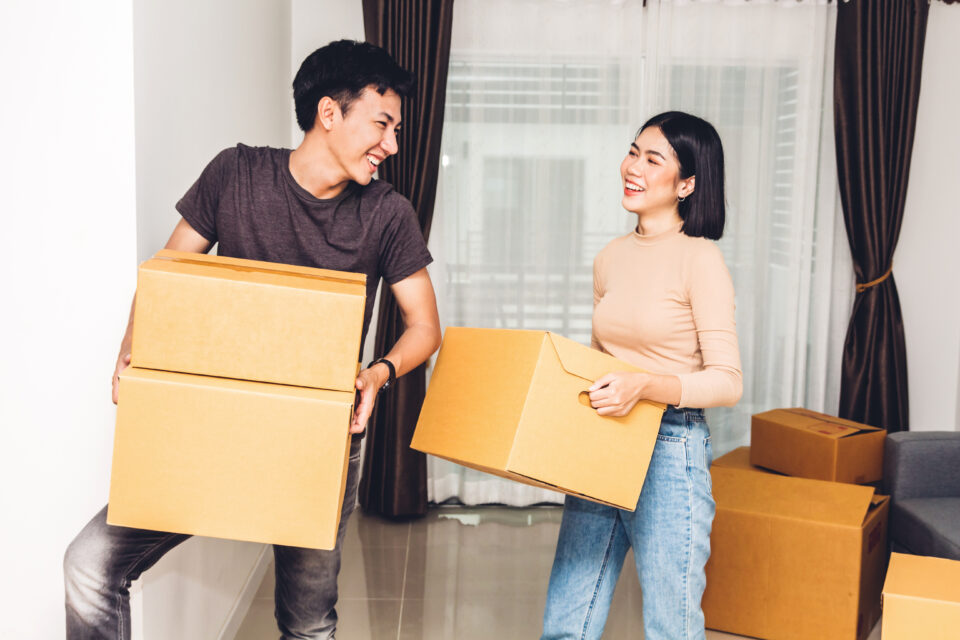 We just bought our first house! It's cozy with a huge yard and in our ideal neighborhood. But it wasn't all butterflies and sunshine when we were house hunting. I had a million questions that not even Google could answer (hard to believe, I know), so here are a few nuggets of advice for all you new homebuyers out there.
If you're wondering how the entire process of buying a home works, read our Complete Guide to Homebuying on a Budget. This invaluable resource offers everything you need to know about buying a home, from setting your budget to move-in day.
Find a great lender and realtor.
Think of it like dating—you want someone you click with, someone who understands you. When my soon-to-be lender said she loved working with first-time homebuyers and gave me her personal cell phone number to call anytime, I knew I'd found The One. She kept me updated throughout the whole process, even just to say there were no updates. And if my incessant questions annoyed her, she never showed it. Having an expert to guide me through the process was invaluable.

PMI doesn't fall off on government-backed loans.
PMI, or private mortgage insurance, is required when you don't put 20 percent down on a home. Right now, there are a lot of loans out there that require little-to-no down payment. Initially, your savings account won't take a big hit, but prolonged PMI can do some damage. For some loans, the PMI automatically drops off once you reach 20 percent equity. For government-backed loans, you have to pay PMI for the life of the loan, unless you refinance.
Get a home warranty (and ask the seller to pay for it).
A home warranty protects your home's systems and appliances from breakdowns caused by normal wear and tear. Our realtor suggested we get one AND ask the seller to pay for it at closing. We did, and one week into moving into our new home, we had to use it. So yeah, get yourself one of those.
Interest rates change daily, so lock yours in.
When getting rate quotes from lenders, remember that they change constantly. What they give you one day isn't what you'll see the next. When we made an offer, the seller asked us to be flexible on the closing date. Since we were in no hurry, we agreed. However, when our lender went to lock us into the rate, she mentioned that if the closing date was 60 days past the day she locked us in, we'd either have to pay a daily fee to keep the original rate, or lose it and get whatever the new rate was on that day (unless it was lower, in which case it would be the original one). It ended up being fine, but it was stressful for a few days not knowing what our rate would be when we finally closed.
You have to get homeowners insurance before you buy the home.
Weird, right? You can shop around, but we found the best deal when we bundled with our car insurance carrier. Keep in mind that they'll ask you a bunch of questions about the property to which you probably won't know the answers. I found that calling them and explaining that I didn't own the home yet made the process much easier.
Understand what's included in closing costs.
My realtor kept telling me about all these additional charges like an appraisal and title agent, and I started to think I was getting nickel and dimed to death. I discovered later that these were included in my already-agreed-upon closing costs, not additional charges I had to pay for out of pocket. Keep that in mind to save yourself stress!
Take notes during your inspection.
Oh, if only I'd done this. The inspector will show you where to find your main water valve, the electrical panel, and a whole bunch of other useful things. Take notes, take pictures, and ask questions. This information is extremely helpful to have when you move in.
You can ask for anything!
Do you want their refrigerator? Or maybe you'd like to have their washer and dryer. Heck, maybe you're eyeing an awesome area rug. Ask for it! Obviously, they can say no or you might have to pay more when it's all said and done, but you can ask for almost anything when you make an offer.
You CAN walk away.
Not at any point, but there will be times when you can walk away. If they don't accept your initial offer, you can walk away. If they don't want to fix something you found during the inspection, you can walk away. And if the house appraises for less than you offered, make sure your realtor writes in the contract that you can walk away or renegotiate. There are safety nets in place to protect you from making a bad purchase. Use them.
Buying a home should be exciting with a touch of anxiety, not the other way around. Do your research, talk to your friends, and enjoy this major life event (as much as one can when clearing out the bank account!).