What to Expect on Closing Day
Share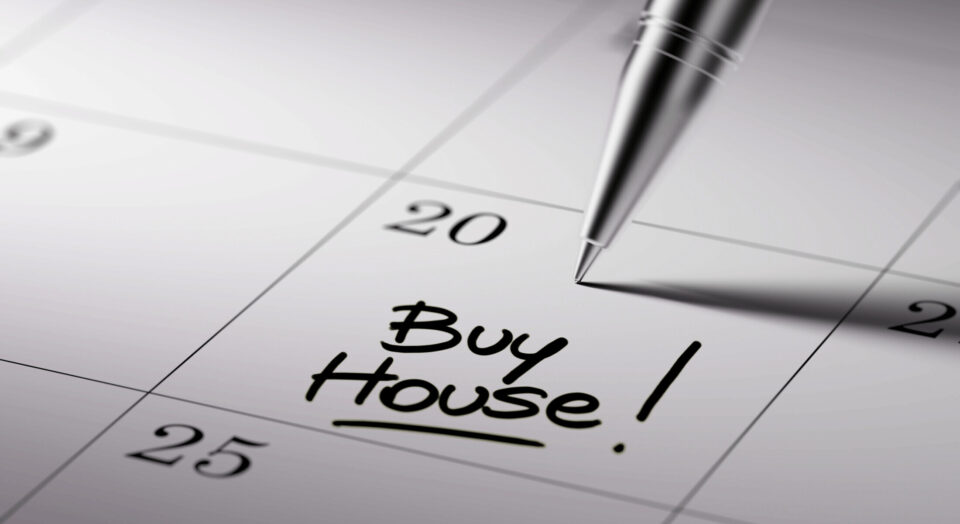 Closing day: the day you sign the paperwork that legally transfers ownership of your dream home from the seller to you. All the hours of combing through online listings, attending open houses, meeting with lenders and calling your real estate agent, and back-and-forth negotiations have led up to this moment! Closing day is a day that homebuyers both dream of and dread—but there's no need of dread if you've done your homework and worked with a team of professionals you can trust. To help you feel confident on your closing day, we're here to tell you everything you can expect to happen before you finally get your hands on those housekeys.
If you're wondering how the entire process of buying a home works, read our Complete Guide to Homebuying on a Budget. This invaluable resource offers everything you need to know about buying a home, from setting your budget to move-in day.
In the days before, you'll prepare by:
Reviewing your closing disclosure to make sure the numbers are as you expected. This document details the terms of your mortgage, your final closing costs, and any outstanding fees. Your lender is required to send the closing disclosure to you at least three days prior to your closing day so that you have enough time to go over it. Compare your closing disclosure against the Loan Estimate you received when you applied for your mortgage to ensure that the terms are as expected and discussed.
Doing a final walk-through of the property, usually 24 hours before closing. This gives you the chance to verify that the seller has vacated the home, that any agreed-upon repairs have been completed, and that the house is in the same condition as it was when you signed your contract.
Contacting the utilities companies to ensure that service to the property continues uninterrupted. And, don't forget you'll also need to change the address on your credit cards and magazine subscriptions! You can also complete a change of address form with the post office to have your mail forwarded to your new home—visit moversguide.usps.com to do so online.
Purchasing homeowner's insurance from the insurance agent of your choice and notifying your lender and the title company of the purchase (remember, you can often get a discount by bundling your auto and homeowner's insurance).
Leaving early for your closing meeting to avoid the stress of fighting traffic. You should plan for the meeting to take between thirty minutes to an hour. And, have a snack beforehand to keep your energy up for signing all those documents!
You will need to bring:
Your government-issued photo ID, such as a driver's license or passport.
Certified funds to cover your down payment and closing costs. This could be a cashier's check or certified check, or it could be a wire transfer from your bank account—note that you cannot use cash or a personal check. If you choose to use a wire transfer, contact your financial institution to make those arrangements several days ahead of the meeting.
You will meet with:
The closing agent, who conducts the meeting, presents you with the forms you need to sign, and disburses the down payment as well as any other funds to the appropriate parties.
The title company representative, who provides written proof of the home's ownership (in many cases, the closing agent is also title company representative).
Your real estate agent.
It may be tempting to just sign what's put in front of you—but make sure you check over each and every document carefully before you put that pen to the paper, and don't sign any form with lines left blank.
You will sign:
The closing disclosure, a document that details important information about your mortgage's terms, interest rate, and closing costs. Remember, you should have compared the closing disclosure with your loan estimate to verify that everything is as you expected.
The initial escrow agreement, a document that lists all the payments your lender will make from your escrow account during the first year of your mortgage. Click here to learn more about how mortgage escrow accounts work.
The mortgage note, which is your "promise" to repay your mortgage. The mortgage note will detail the terms of the loan, as well as what actions the lender can take in the event that you fail to make payments.
The mortgage or deed of trust, which legally secures the mortgage note and acts as the lender's claim against the home should you fail to meet the terms of the loan.
The statement of information, a document used by the title company to avoid confusing you with anyone who might happen to have the same or similar name as you.
The declaration of reports, which acknowledges that you, the buyer, have seen and signed off on any survey and inspection reports.
These are the primarily important documents you'll be presented with, but you'll have several other forms to sign as well. The closing agent will explain them all to you at the meeting if you have any questions!
After, you will:
Start moving in, plan how to redecorate, send out invitations to your housewarming party, crank up the grill in your backyard…whatever you want! After all, it's now officially your home to enjoy.
Make closing day a breeze by working with a lender you trust!
The Member One Mortgage Team specializes in local, personalized service that helps make homebuying simpler to understand. Our friendly team will walk you through the entire process—from a preliminary financial review all the way to closing day, we're here to help!
Connect with a Mortgage Expert
Click here to set up an appointment with a Member One mortgage specialist.