Renting is In—Tips for Finding Your First Investment Property
Share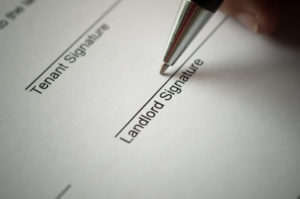 IRAs, 401(k)s, share certificates—these are all great ways to grow your wealth. Another option many people are looking to is real estate. Since the recession, homeownership continues to decline, meaning people are renting more. If this trend continues, investing in an income property now could be very lucrative. But before you start buying up homes, here are a few ways to prepare yourself for this venture.

Make a plan.
Decide how many properties you want to manage, how much income you want to generate, and how long you think it will take you to get to that point. You'll need to research how much rent to charge, how much you're willing to pay someone for repairs (unless you're willing to do it yourself), and whether you want to hire a property management company.
Start small.
If you're just getting started, it's probably best to begin with a single-family home. It's easier to manage one property and one tenant, and you'll get an idea of the time and money necessary for this venture. It's also more affordable as you only need to maintain one property, and many single-family homes don't charge any HOA fees.
You could be staring at a once-in-a-lifetime deal, but if you don't have the funding in place, you could miss out. When seeking funding, bring that plan you developed; lenders are more likely to approve you if you have a solid business plan. Check your local credit union first. They might be your best bet for low-rate financing.
Research location.
What kind of tenants are you looking for? Families? College students? Location plays a key role. Some factors to keep in mind are the property taxes, school system, public transit, demographic trends, and the rent rates. To get an idea of the average rent prices, check sites like Craigslist and Zillow.
This is work.
It's not a hands-off investment. You need to be attentive to your tenants and available if anything goes wrong in one of your properties. Happy tenants are good tenants, and good tenants generate income. And because it's a business, set up a separate bank account. This'll help you keep track of revenue generated and expenses like upgrades, repairs, and taxes.
The financial possibilities are exciting when it comes to investment properties, but it's important to remember that success doesn't happen overnight; you might simply be covering the mortgage with your rental income for a few years. However, planning, researching, and a little hustling could set you up for a very successful, lucrative real estate business.
Census Bureau Resource: https://www.census.gov/housing/hvs/files/currenthvspress.pdf