If You Prefer Ease, Get Yourself a Realtor
Share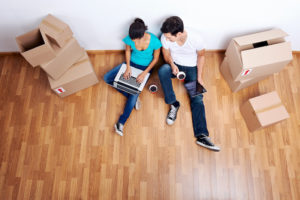 Excitement, anxiety, frustration—buying or selling a home brings about a flurry of emotions. In both situations, you're about to shell out some major money. Wouldn't it be nice to save some cash? Some people think a quick and easy way to do so is to forego a realtor, but before making that important decision, consider these factors.
If you're in the market to buy, there's no reason NOT to get a realtor, but you'll want a buyer's agent. A buyer's agent works for you and doesn't cost you a thing—the seller pays them. While house hunting is much easier with sites like Trulia, Zillow, and Realtor.com, you still need to schedule a time to see homes, make an offer, schedule an inspection, find a lender, etc. In addition to all of these tasks, realtors can give you expert advice, know the neighborhoods better, and have good negotiating power.

When you're selling, skipping a realtor seems appealing. Realtors charge about six percent of the final sale price (part of that goes to the buyer's agent) for commission. While you'd save initially, you could also end up losing money down the road. Buyer's agents will be less inclined to show your home since they won't receive a commission. Also, if your home is priced too high, it will sit on the market longer. When this happens, buyers might think something's wrong and lose interest, which could cost you big. Good realtors are worth their commission. They can give you tips for staging to sell, recommend a competitive listing price, market your home to more outlets, and help negotiate offers.
If you're set on selling your own home, there are many resources online to help you with the process, and social media offers marketing opportunities. However, consider offering two-to-three percent to the buyer's agent to entice them to show your home to their clients.
If you've never bought or sold a home, a realtor can help guide you through the process and ensure you're getting the best bang for your buck. While going it alone may seem like the easiest way to save money, it could actually end up costing you more in the long run. Either way, do your research to put yourself in the best position to buy or sell.