The Internet Works for Dating. But Mortgages? Keep it Personal.
Share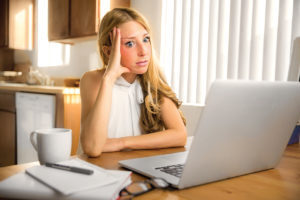 Looking for your soul mate? With the amount of sophisticated algorithms in place to match you with another person, it's surprising we haven't moved exclusively to online dating.
Unfortunately, those fancy algorithms don't transfer over to other online affairs, such as choosing mortgage lenders. Technology might lead one to flirt with an online lender, but there are several reasons why working with a local institution is wiser.
1. Upfront, Accurate Information.
Online mortgage lenders' low rates and willingness to approve applicants with questionable credit is attractive. However, a low rate could mean hidden fees later in the process, and just because you're approved for a mortgage loan doesn't mean you can afford one. With a local lender, you are sitting across the desk from an actual person, so you can verify that all rates and fees are disclosed. Though local lenders are more selective about approvals, they will offer advice and tools to help you get approved quickly.
2. Local Connections.
When working with an online lender, you don't know where he/she is located. Not only does a local lender know your individual market better, she also has connections in the area that can help make things more affordable (e.g. realtors, inspectors, etc.). Also, local lenders are often involved in neighborhood events and local charities; it's always nice to support an institution that gives back to your community.
3. Personalized Service.
Another benefit of working with a local lender is her ability to see your overall financial picture. Want to buy a larger house but you're unsure of the monthly payments? A mortgage originator can look at refinancing other loans to free up more money each month or look for better, more affordable options.
So, if you (and that newly found soul mate) are in the market for a mortgage loan now, Member One's knowledgeable associates can get you on the road to approval. Contact them today to see what options are available to you.