Locally Sourced Lending Keeps You Financially Fit with a Mortgage That's Tailored to You
Share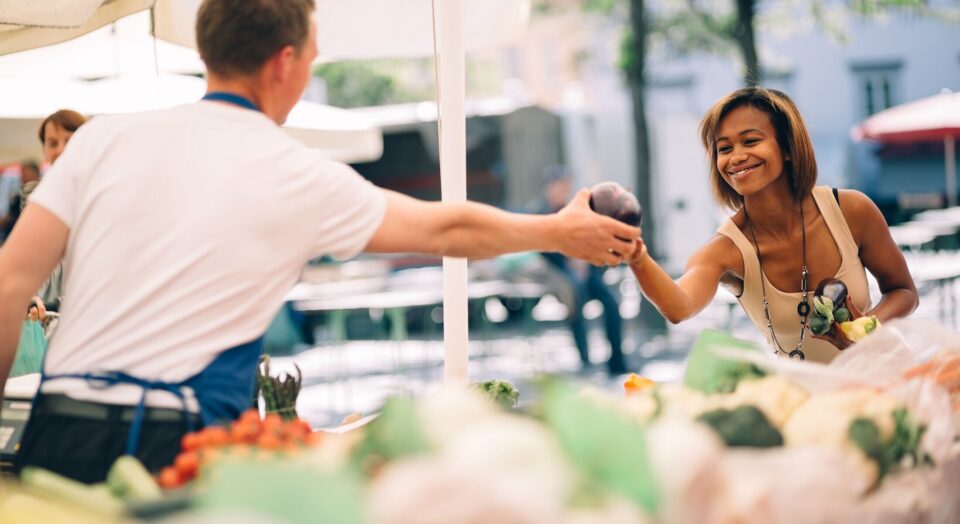 Sourcing your food locally from community farmers markets is growing in popularity and the benefits of locally sourced foods extend well beyond the nutritious, tasty cuisine you're consuming. Similarly, locally sourced lending may be more beneficial to your financial health than you might think.
Farmers markets help growers and consumers develop strong, personal relationships they wouldn't have otherwise enjoyed. Sourcing your mortgage from a local financial expert is no different and here's why.
Locally Sourced Lending
If you are searching for the best peanuts, Virginia can't be beat. Oranges? You may be heading to Florida.
Local lenders are locally connected. They know more about your region's housing market, real estate agents, home inspectors, and closing options than any online resource could hope to know. Additionally, local lenders such as Member One live, work, and play in the communities you currently (or hope to) call home. Sourcing a mortgage from a local lender means supporting your region's economy through a local business that gives back to neighborhood associations and local charities, working every day to better the community.
Too Good to Be True
Online mortgage lenders tend to offer flashy deals and absolute loan approvals, but the negative repercussions of entering into a mortgage that is not right for you personally can go on for years. Factor in the potential for hidden or unexpected fees, and the impact could be felt for decades.
Meeting with a local mortgage expert face-to-face provides the advantage of asking direct, pointed questions to the lender sitting in front of you. And vice versa. Determining not only what you want to afford, but more importantly what you are able to afford, is paramount in choosing a mortgage option that will not bury you financially. Local lenders may be more meticulous when approving mortgages, but as you develop a personal relationship with your lender you'll understand the benefit of their selective process.
First-Name Basis
When you call a big-box lender or email an online mortgage service, how long will it be before the person on the other end knows your name, your family, your personal financial situation? And if you call or email back, what is the likelihood that you'll be speaking to that same representative again?
Utilizing local mortgage experts means you'll have one point of contact. One person whom you can call on when you have a question. One person who doesn't mind you stopping by with a mortgage question. One single point of contact who is going to do everything they can to learn your personal financial outlook and lay out the best options for you to consider on your search for the mortgage that is right for you.
If you're interested in locally sourced lending, give a Member One mortgage expert a call or stop by to chat. We look forward to getting to know you.