Six Uncommon Features to Consider When Shopping for a Home
Share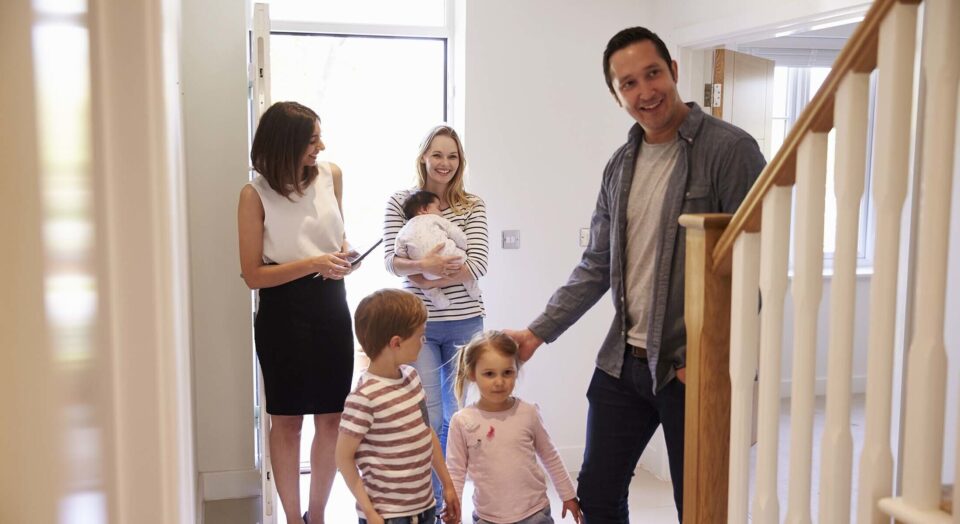 You're on the hunt for the perfect home but feel overwhelmed by all the options. Sound familiar? While bedroom count, square footage, and school district can help you hone in on the ideal home, there are some additional factors you may not have considered that could help narrow the search even further. Check out this list of six less common features to consider while house hunting, courtesy of Member One's mortgage experts.
If you're wondering how the entire process of buying a home works, read our Complete Guide to Homebuying on a Budget. This invaluable resource offers everything you need to know about buying a home, from setting your budget to move-in day.
1. Buying a home means buying the neighborhood, too.
Your Realtor is your expert to help you consider home and neighborhood details, like yard upkeep, exterior maintenance, neighborhood walkability (for taking leisurely strolls or a quick jog), whether it's child and pet-friendly, or if it's well-lit at night. Your Realtor might encourage you to visit a neighborhood at different times of the day to get a sense of the activity at various hours. Is it quiet enough in the evening for you, or do you prefer a location with more excitement? If you encounter a neighborhood with features you can't live with, move on to the next.
2. Outdoor maintenance takes time and money.
Carefully consider if you're willing to put in the work (and cost) to maintain this space. Some homes will likely require a fresh coat of outdoor paint or a power wash at some point, especially if you plan to live there for several years. Perhaps you'd like to change the landscaping or plant new grass. If the home is surrounded by trees, they'll likely require upkeep which can be big expenses. It's certainly possible to maintain your outdoor space on a budget, but being aware of these future expenses is a consideration when purchasing a home. And if you're not the type who enjoys a lot of outdoor or yard work, you may want to look for something different.
3. Find out if the home is in a high-risk flood zone.
If it is, you'll be required to get special insurance coverage beyond the typical homeowner's insurance. Flood insurance can be expensive, and it might not cover all the damage caused by a flood. If you're seriously considering a home in a flood zone, contact an insurance agent for a quote and understand exactly what will and won't be covered in case the home ever floods. If you decide that the extra cost and risk isn't worth it, you can check homes in flood zones off your list.
4. Sometimes a unique home can be a bit too unique.
A geodesic dome, log home, or a home with a natural spring as a water source, certainly have character, but these loveable features could cause trouble when it's time to secure a mortgage. It could be difficult to find a lender that offers a loan for the unique property, and finding comparable homes to calculate the appraisal value could be challenging. If you fall in love with a unique home, just be aware that the mortgage loan approval process could be more complicated.
5. Know the costs of a rural property.
Homes in rural areas have their own special demands. If the home is on a private road, for example, it will require an attorney to draft a private road agreement so the lender is assured that it will be maintained. In addition, if the driveway is gravel it will require upkeep like grading, especially if the gravel is washed away by the rain. If the home has a well or septic system, it can be expensive to repair if the sewer gets backed up or if the well pump goes bad. Rural property can sometimes come with more space—a perk if you're looking for big, private space. But that extra acreage can sometimes mean extra money on maintenance costs too. Depending on size, you may need to invest in an ATV to get around the property, a chainsaw to clean up fallen trees, and a riding lawn mower to maintain the yard. While all of these things don't automatically disqualify a home, they're important to keep in mind while on the hunt
6. The home inspection will reveal any costly updates.
Typically, once you've made an offer and the seller accepts, a home inspection is done to examine the overall condition of the home. The inspector will look at things like the heating system, roof, walls, ceiling, floors, foundation, and more. Make sure you're present during the home inspection so you can ask questions about issues that may come up. Watching the inspection is also a great way to understand the repairs and related costs you may encounter down the road. No home is perfect. While you can expect some defects, you may want to reconsider the home if something comes up that's a deal-breaker.
Purchasing a home is one of the biggest decisions you'll ever make. The choices can sometimes be overwhelming, but Member One's team of dedicated mortgage experts can help. Meeting with one of our local lenders face-to-face is a great way to understand the process, ask questions, and review your finances so you know your homebuying budget before you start the hunt. This will help refine your search and get you that much closer to a home of your very own.
Connect with a Mortgage Expert
Click here to set up an appointment with a Member One mortgage specialist.