Six Smart Strategies to Detox Your Debt
Share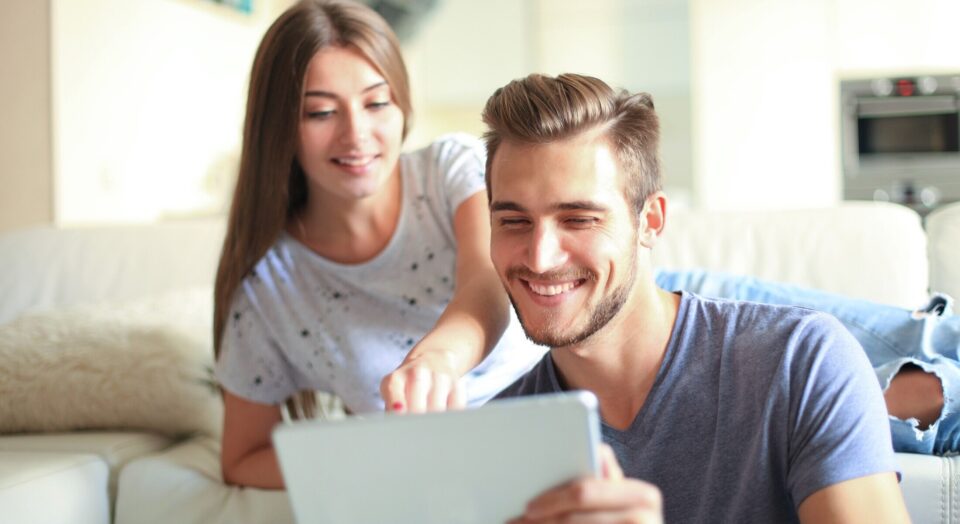 If you currently find yourself caught in a revolving door of debt, you're certainly not alone— in 2021, the average American household has racked up close to $6,000 in credit card balances. But just because you have plenty of company on the credit card carousel, doesn't mean you don't want to jump off of it, ASAP. Revolving debt is toxic, typically high interest, and can quickly spiral out of control.
To break free, you need a clear plan of attack. That plan should free up extra cash for digging away at your current debts. It should also set you up for future success by addressing the issues that may have caught you up in the cycle to begin with—whether that was unexpected expenses or living a little bit beyond your means. Here are some smart strategies to start.
Pick Out Your Public Enemy Number One
You could take a couple different tactics when targeting credit card debt, but the method that could often save you the most money over the long run is to take aim at your highest interest debt first.
To follow this method, you would write down a list of all your credit card debt balances and their corresponding interest rates. Then you would order the list from highest to lowest interest rates. Now see that debt at the top of your list? That would be your first target. After making the minimum monthly payments on each of your other debts, you would throw everything extra at that top offender. Once that debt was paid off, you'd move on to the next one down the list, and so on until you reached debt-free.
See Where You Stand
In order to beat back debt for good, you'll need to get serious about making a monthly budget. Smartphone apps can work great for this, or you can always use a good old-fashioned spreadsheet.
For one full month, try to carefully track your money, both on its way in and on its way out. This will give you a clear picture of where you may habitually be spending too much, and where you might be able to find funds to pay off your debts faster. After you've completed this step, you'll be ready to make an accurate budget. Your new budget will keep your spending on track so you don't charge for things you can't afford right now. It will also allow you to see just how much extra you have left to put toward paying off your debts.
Don' t view your budget as something punitive. Think of it as a lifelong tool that you will use to build financial stability and the freedom to pursue your goals.
Embrace Lifestyle Changes
The time has come to get serious about creating your new debt-free lifestyle. Ultimately, that means a lifestyle you can comfortably manage without having to reach for a credit card. For the time being though, while you're making the necessary sacrifices to pay off current debts, it may have to mean a lifestyle that's a bit more on the side of bare bones.
Get creative as you look for ways to cut spending, and remember that the more merciless you can be here, the faster you can get your finances back to good health.
Money-Saving Ideas:
Cancel subscriptions and streaming services.
Trade the gym membership for a set of used weights and a book of home workouts.
Learn to color your own hair, do your own nails, and apply your own self-tan.
Find out if your cell phone provider offers discounts for automated payment.
Check whether your car insurance company has any "safe driver" discount programs.
Look online for coupons before going shopping. You can even download a code for many of them onto your smartphone, no printing required.
Make consignment shops your first stop when looking for new clothes or new furniture.
Stop purchasing disposable bottled water. Instead, keep a reusable water bottle filled up and in your fridge. Bonus points for the environment.
Try walking or bike riding more, driving your car less, if you live in an area where this is feasible. Bonus points for the environment and your health.
Consider splitting housing costs with a roommate.
Consider downsizing on your house and/or car.
Remember, little changes can and definitely do add up, but sometimes you'll have to make bigger moves to escape the debt cycle.
Increase Your Income
You can only stretch a paycheck so far. Increasing your discretionary income gives you more money to put toward paying your debts now — and, later, to save for cool things and fun experiences instead of charging them on credit.
Is making more money easier said than done? Definitely. Are there countless ways to get creative about increasing your income? Just as definitely.
Money-Making Ideas
Ask your supervisor for a raise.
Take on overtime at work.
Sell your extra stuff, like furniture, electronics, and clothes.
Artistically inclined or tech-savvy? Freelance out your skills in writing, graphic design, or photography.
Love the nightlife? Get a weekend job bartending or DJing.
Have a soft spot for pets? Offer pet sitting or dog walking services.
Enjoy thrift shopping or antiquing? Try upselling some of your finds.
Don't mind driving? Consider driving for a rideshare program.
Pick up a part-time, seasonal job—like retail at the mall during holiday shopping season, or unloading stock at a garden center during summer.
Consider relocating for a better paying position.
Have a spare room in your house? Consider renting it out.
Consider Consolidating Your Debt
You're probably thinking that the last thing you need in your life is more swipe-ready credit, but in some cases one last credit card may be in order—a balance transfer card. Balance transfer credit cards offer a 0 percent introductory interest rate that typically lasts between 12 to 18 months. You could transfer your outstanding balances from your high interest credit cards onto one of these cards, and then diligently pay the new balance off before the introductory rate expires.
Just be sure that you understand the balance transfer card's terms and conditions before making your decision. Some cards may charge retroactive interest if you fail to pay off the balance within the introductory time period. Many, but not all, balance transfer cards do carry a transfer percentage fee, typically in the 3 to 5 percent range. That percentage should obviously be below your current card's interest rate if you're going to make the transfer.
Another option may be to get a lower interest personal loan from a community bank or credit union, and to use that for paying off high interest credit card debt.
Start An Emergency Fund
Surprise expenses are a big reason that many people get caught in toxic debt in the first place. As part of your long-term strategy for keeping your finances healthy, start saving for emergency expenses or time out of work. That way, if a scary service light pops up on your car or your hours at work get unexpectedly cut, you are less likely to have to rely on credit to get by.
Aim to put away at least $1,000, or, if you can, $2,000 for now. Do what you can, even if that means depositing just $50 here, $100 there. When you get your debts under control, you can add to that until you have at least three months' worth of living expenses stashed away.