Member One FCU Donates $15,000 on GivingTuesday
Share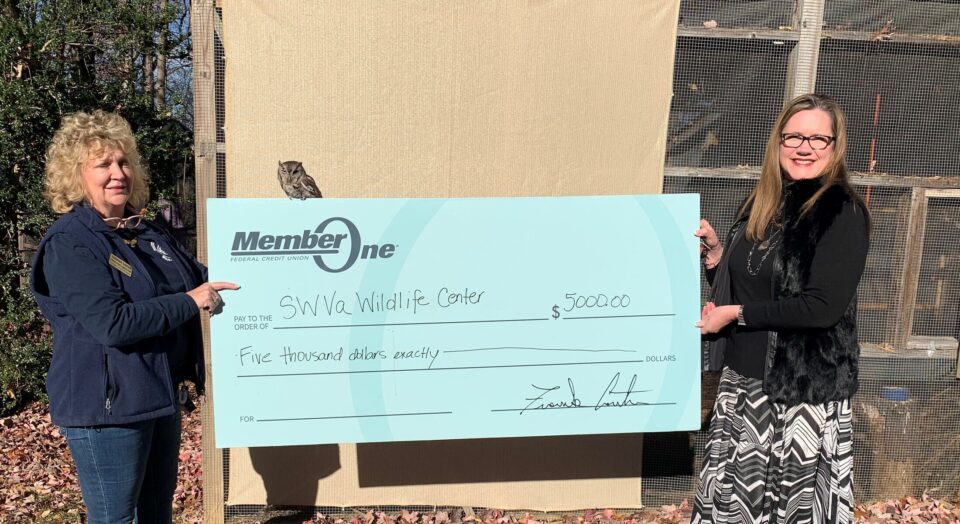 ROANOKE, VA (December 1, 2021) — Member One Federal Credit Union joined in GivingTuesday by presenting monetary donations to four worthwhile non-profit organizations located across Southwest and Central Virginia. GivingTuesday, November 30th, the day where people come together in a global movement to show kindness and generosity in all its forms by giving their voice, time, money, goods, and advocacy to support communities and causes.
All Member One plusONE Visa® credit cardholders earn cash back on their purchases, and Member One also donates a portion of their purchases to non-profits in Southwest and Central Virginia. "Giving back to our communities is essential to who we are here at Member One, and for our plusONE cardholders, it's essential to who they are as well," state Lori Cauley, Chief Brand & Experience Officer. "We are thrilled to provide those members an opportunity to have a voice in choosing what non-profits we direct these dollars towards as part of our GivingTuesday initiative."
Member One asked our plusONE Visa® cardholders to nominate a non-profit to receive a donation on GivingTuesday. After evaluating the nominations, four non-profits were selected to receive a combined donation total of $15,000. The four non-profits that received funds on GivingTuesday 2021 were:
Southwest Virginia Wildlife Center of Roanoke ― A veterinary hospital and wildlife rehabilitation facility offering care and treatment to native wildlife of the Roanoke Valley and surrounding areas.
Roanoke Valley Speech and Hearing Center ― The Roanoke Valley Speech and Hearing Center helps people of all ages develop their communication skills so they can better relate to the world around them.
Girl Scouts of Virginia Skyline Council ― Local donations help to recruit volunteer leaders, maintain camps and facilities, develop new programs, provide outreach programs to at-risk girls, and much more.
Jefferson Choral Society ― The oldest and largest volunteer adult choir in Central Virginia, providing the greater Lynchburg area with a variety of musical performances.
Member One is honored to support these remarkable non-profits through our plusOne Visa® credit card program.
---
Member One Federal Credit Union is a full-service, member-owned financial institution serving the needs of its communities for 80 years. Member One is headquartered in Roanoke, VA and serves over 137,000 members, is more than $1.42 billion in assets, operates 15 branch facilities, a Real Estate Center, and a national ATM network. For more information, visit memberonefcu.com.