Member One Employees Support Local Senior Advocacy Efforts
Share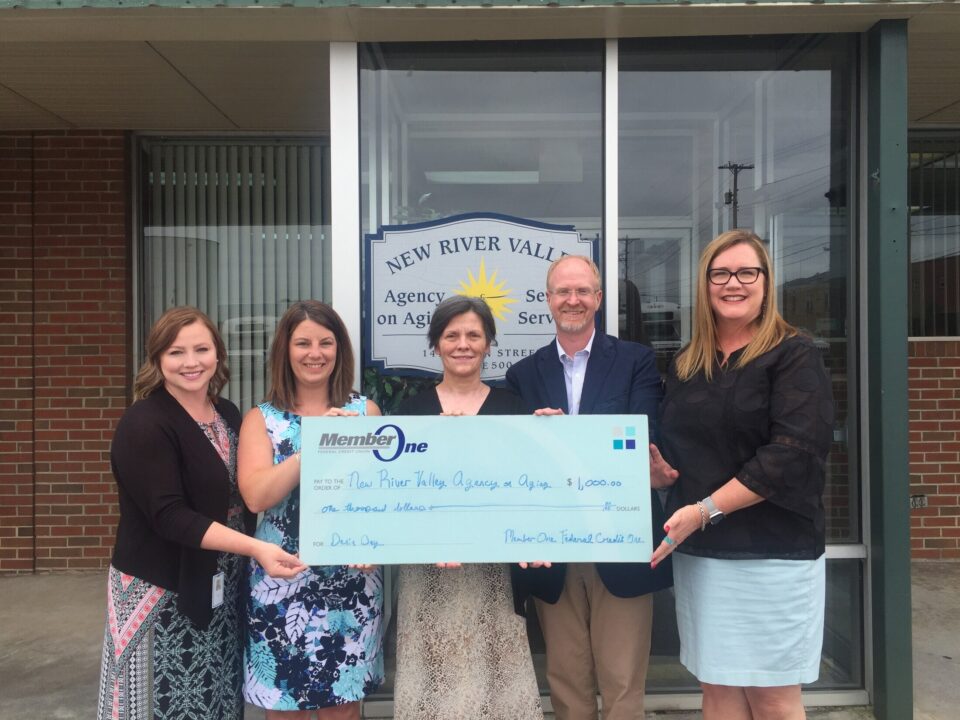 Member One recently presented a check for $1,000 to the New River Valley Agency on Aging, donating funds raised by credit union employees.

"We appreciate the fact that Member One employees see the value and merits of older Americans," said Tina King, Executive Director for the NRV Agency on Aging. "It is quite rewarding when the business community wants to impact the quality of their lives."

The Agency supports and enhances the lives of older adults and their caregivers through advocacy, information, and services that include meal delivery, medical transportation, legal assistance, respite care, and abuse prevention.
Each quarter, Member One employees raise money for a selected non-profit organization local to the communities the credit union serves, by "paying" to dress in denim on Fridays.

"We're glad we can support programs that help our older neighbors continue to live in our communities with independence and dignity," said Andrea Milliron, Member One Vice President and Market Relationship Manager. "The NRV Agency on Aging is such a worthy organization to have had as our Denim Days donation recipient, and, as always, our employees contributed in a big way."