Member One Employees Donate School Supplies to Area Students
Share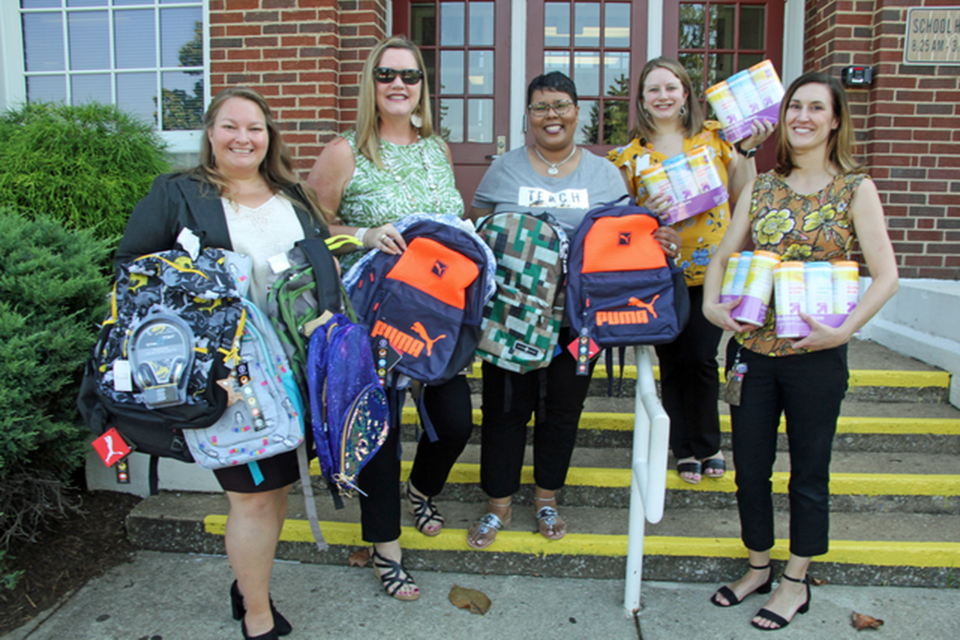 Employees of Member One purchased a variety of much-needed items for area students as part of the financial institution's annual Pens, Paper, and Promise school supply drive.
The supplies were delivered to seven schools in the cities of Roanoke and Lynchburg as well as the counties of Amherst, Bedford, Campbell, Franklin, and Pulaski, where they will fill the backpacks of local children this fall.
"No child should have to go to class feeling as though they don't have what they need to participate and learn," said Andrea Milliron, Member One VP and Market Relationship Manager. "This employee-led drive helps prepare hundreds of local students for the upcoming year."
School supplies can often strain household budgets, but the Pens, Paper, and Promise initiative eases the burden on local families.
"Roanoke City Public Schools is grateful to Member One employees for their ongoing support of our students. Thanks to this donation, our students will have the tools they need to learn," said Justin McLeod, Coordinator for Community Relations and Social Media with Roanoke City Schools. "This small act of kindness will make a big impact on this community."