Member One Announces Richard Socha-Mower as Chief Lending Officer
Share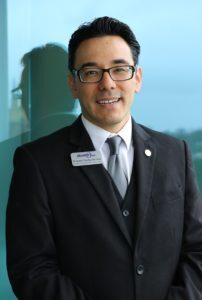 Member One announced today the appointment of Richard Socha-Mower to the position of Chief Lending Officer.
Socha-Mower has been with Member One for 18 years, serving as a mortgage loan originator before earning a leadership role as Vice President of the Real Estate Lending Department. Most recently, he served as the Director of Consumer and Real Estate Lending where he was responsible for growth and management of the credit union's consumer and real estate portfolios.
"Member One delivers quality financial products, and lending continues to be a key component of the organization," Socha-Mower said. "I am proud to have served in our loan department for 18 years and look forward to creating value and experiences that will enhance and benefit the member-owners of the credit union. I'll work diligently to make sure our programs are relevant to our members and build stronger relationships with them."
In his new role, Socha-Mower will provide overall leadership of the credit union's lending initiatives including consumer, real estate, and business. He will be responsible for management of Member One's loan portfolio as well as growth, performance, and the strategic direction of future lending initiatives within Member One's service area.
"Member One is fortunate to have Richard's leadership and dedication," said Frank Carter, Chief Executive Officer. "I'm confident he'll grow and enhance our lending division in ways that will bring a greater value to our members."
Socha-Mower has a Bachelor of Science degree in Business Management from Liberty University and a Master of Education degree from Virginia Tech. He is currently pursuing his Master of Business Administration degree from Morehead State University and has completed the Credit Union Executive Society Business Lending classes I through IV. He also serves as a member of the CUNA Lending Council Member Resource Committee.