Member One Announces New Appointments to Board of Directors
Share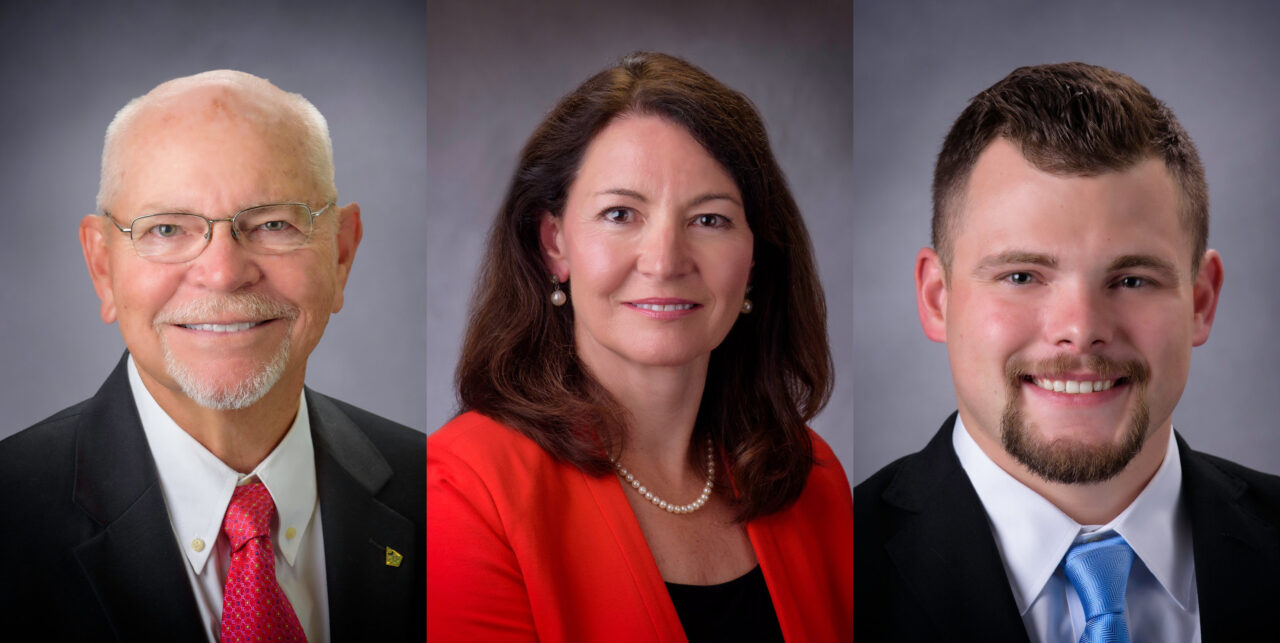 Member One Federal Credit Union is pleased to announce the appointment of officer positions on its Board of Directors. Joseph A. Hopkins has been appointed to the position of Chair. Mr. Hopkins is retired from Norfolk Southern where he was employed for 38 years. During his tenure with Norfolk Southern, he held many positions, including Assistant Vice President, Tax Administration. He has been a member of the Member One Board of Directors for over 30 years and has also served on the Member One Supervisory Committee. He has been a Credit Union member for over 50 years. Serving alongside Mr. Hopkins is Penny Hodge in the position of Vice Chair, Matt Huff in the position of Treasurer, and Rusty Richardson as Secretary.

In addition, Tyler Caveness has been appointed to the position of Director. Caveness, a Roanoke, VA native, is the founder and principal advisor at Caveness Investment Advisory, LLC, a boutique wealth management practice providing investment, income-tax minimization, and alternative financing strategies for the self-employed. Prior to starting his business, Tyler worked as a human capital management and technology implementation consultant for some of America's largest employers. Tyler earned a bachelor's degree in economics from Harvard University in 2014, where he also played collegiate football. Tyler is active in the community and served on the North Cross Alumni Board from 2017-2022, most recently as President from 2020-2022. Since 2019, Tyler has served Member One Federal Credit Union as an Associate Board Member.
Member One is grateful to its volunteer Board of Directors for their service and leadership.
Pictured above are Joseph Hopkins, Penny Hodge, and Tyler Caveness (left to right)

##
Member One Federal Credit Union is a full-service, member-owned financial institution serving the needs of its communities for 81 years. Member One is headquartered in Roanoke, VA and serves over 143,000 members, is more than $1.5 billion in assets, operates 15 branch facilities, a Real Estate and Business Service Center, and a national ATM network. For more information, visit memberonefcu.com.