Grow Your Wealth—A Beginner's Guide to Investing
Share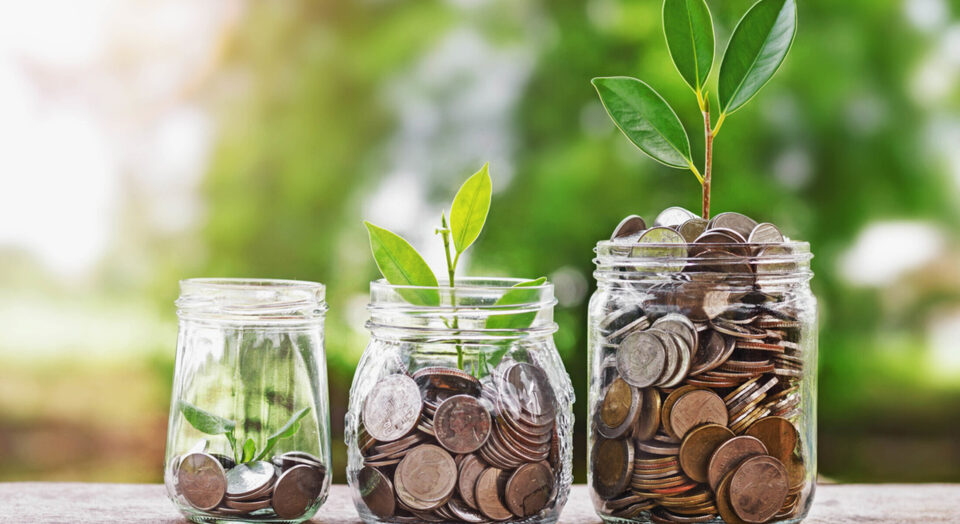 You pack your lunch every day, skip the coffee shop latte, and pay with cash to avoid overspending. Congratulations! You're a saver. But we have some bad news—saving alone isn't enough to grow your wealth. It's time to start investing. But where do you begin? Read our quick guide to investing to get an idea of where to start, how much to budget for, and a few more tips.

Explore low-risk options.
Start investing today with a money market account or share certificate. These accounts typically have higher dividend rates than checking and savings accounts and involve little to no risk. Compare rates, terms, and any fees among local institutions to find the best for your financial needs. You won't get rich, but it's an easy way to earn more on the money you're saving already.
Start with five percent.
And this means from your take-home income. You may need to make some adjustments or move money from your discretionary fund to get to that amount. That might mean fewer happy hour outings, but it'll get easier when you start seeing that nest egg grow.
Set up and max out your retirement and/or 401(k).
Many employers offer some form of retirement or 401(k) account. If your employer offers to match your contribution, do it. It's free money. If you open one of these accounts outside of your employer (we'll dive more into this next), we suggest setting up the deduction straight from your paycheck so you don't have to choose between investing and going out for pizza. Trust us; pizza almost always wins.
Invest in an IRA.
In addition to your employer's retirement plan, look into a Traditional or Roth Individual Retirement Account (IRA). You can check with your financial institution to see if it offers these products, but you can also speak with a financial advisor or an investment firm to open one as well. These experts can guide you toward a retirement investment account that best suits your needs.
Be disciplined.
Investing is a marathon, not a sprint, and that's the toughest part. Putting that money into a 401(k) isn't as fun as trying out a new restaurant or a fun vacation, nor will you see the money piling up for several years. But remember why you started this journey and track how much you're earning. It will help you stay focused on your new investing goals.