9 Things Money-Savvy People Don't Do
Share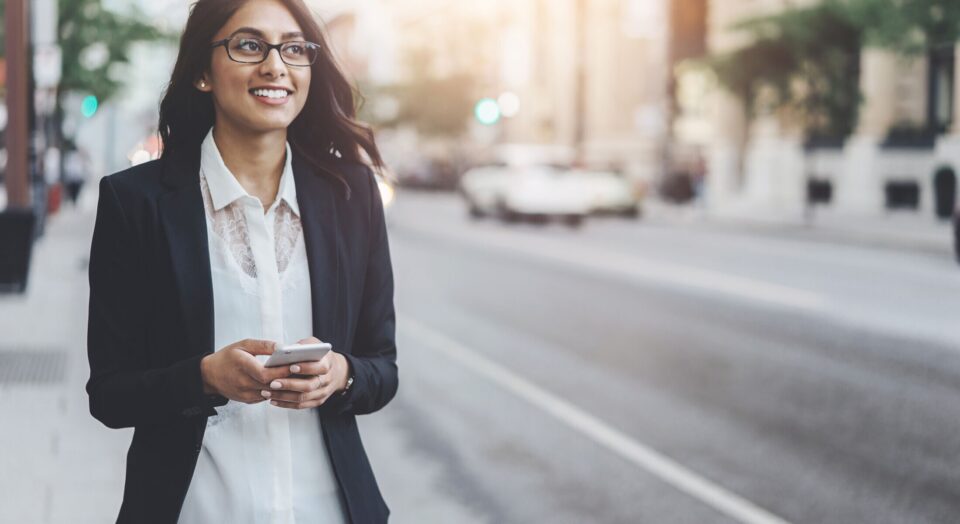 You know those people who just seem to always have it together when it comes to managing their money? It's time for you to become one of those people. We bet your most money-smart friend doesn't do these nine things—and you don't have to either!

1. Make minimum credit card payments.
Making the minimum payment on your credit card balance each month can get you caught in a cycle that's tough to escape—one that can seriously delay your long-term financial goals. Not only does the final balance you end up paying balloon with accumulating interest, a higher balance also utilizes more of your available credit, and that could negatively affect your credit score. Money-savvy people get into the habit of paying off their credit card balance in full each month. If you're currently carrying a credit card balance that you can't pay off right away, read here on how to get out of toxic debt.
2. Miss out on employer-matched funds.
If your employer offers a 401(k) matching program and you're not taking full advantage of it—or you're not participating at all—then you're leaving free money on the table. Money-savvy people participate fully in 401(k) matching programs when available to them. For example, if their employer will match contributions of up to five percent each pay period, our money-smart friend is contributing, you guessed it, five percent.
If contributing the maximum matched percentage out of your paycheck isn't feasible for your financial situation right now, that's okay—but do contribute as much as you possibly can, with the goal of eventually maxing out.
3. Confuse value with price.
There are two sides to this coin. First, there's the assumption that shelling out more for brand names is always worth it. Financially savvy people don't fall for this marketing ploy, and they save money by opting for store brands, generics, and non-designer clothes. On the other side of the coin, there's the assumption that frugal means cheap. This isn't always the case, and sometimes it does make sense to splurge for quality. Money-savvy people understand the concept of cost over the long-term. For example, a shoddily made pair of shoes that cost under $20 may not last through the year. But, a higher quality, $100 pair that will last for several years ultimately offers a much lower cost per wear.
4. Lease cars.
For the majority of people, leasing a car is not a wise financial decision. The low monthly payments are tempting. But at the end of the lease, you've made all those payments yet you don't have an asset to show for all the money you've spent. Money-smart people are much more likely to buy a reliable used car, or even to finance a new one, than to fall into the auto leasing cycle.
5. Overlook compound interest.
Financially smart people know that compound interest is their friend, and they use this knowledge to get more out of their savings and investments. Unlike with simple interest, compound interest is earned both on the principal balance plus the accumulating interest each year. Over time, that can really add up to a significant difference. Money-savvy people take advantage of compound interest as part of their long-term retirement and investment strategies, and they stash their shorter-term savings into higher-earning savings or money market accounts to help grow their funds faster. You can learn more about compound interest and money market accounts here.
6. Insure the small stuff.
Money-mindful people are more likely to say no when offered protection plans or extended warranties on laptops, TVs, or other electronics. In most cases, it's unlikely that the protection plan or warranty will ever be used, and financially smart people aren't about to get nickel-and-dimed out of their dough. Remember, insurance was originally intended to protect you against serious financial hardships (think auto, health, life, and homeowner's insurance.) Ask yourself if it's truly worth it to insure your new TV: if by chance it did stop working, would that be a financial catastrophe? Even if you did need some time to save money for a new one, could you probably live without a TV for a bit in the meantime?
7. Skip reviewing their bank statements.
The (currently) less financially astute among us might be surprised just how much of their cash slips through the cracks each month. But the money-savvy in our midst wouldn't be surprised at all, and that's because they regularly go over their bank account statements to stay on top of just how much, as well as when, where, and how, they're spending their hard-earned money. That in turn empowers them to nip any bad spending habits in the bud.
8. Allow lifestyle creep.
When you finally start getting those long-awaited raises or better-paying jobs, it's easy for your spending to increase at the same rate as your salary. Maybe you buy that brand new car, upgrade all your electronics plus your wardrobe, and start dining out a lot more frequently. But financially smart people don't give in to that temptation. Instead, they live below their means, funneling the increased income into saving and investing toward long-term goals, instead of allowing things that were once luxuries to become everyday essentials. That's not to say they never treat themselves or enjoy the fruits of their hard work! But, they keep in mind how well they were once able to live on much less, and they continue to prioritize bigger goals.
9. Stop learning.
"All I know is that I know nothing," a wise old man named Socrates once said. People who are smart about money are smart enough to realize that they could always learn even more. The world around us changes faster than ever these days, and your personal financial needs and goals evolve over time as well. Keep learning as much as you can about personal finance—you made it to the end of this post, so you're off to a good start! And, feel free to keep looking around our blog and learning more.