Staycation, here we come! (Or is it stay?)
Share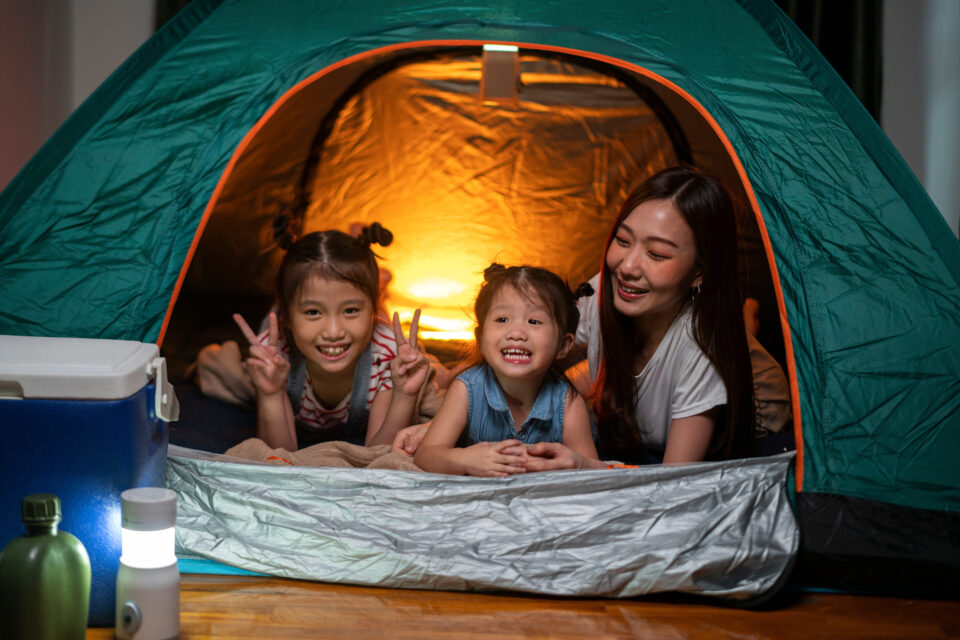 Your social feeds are flooded with beach pictures, and the out-of-office email replies are popping up left and right—it's vacation season. However, you've made a commitment to save this summer (pat yourself on the back!), so a beach trip isn't in the cards. Just because you're saving doesn't mean you can't still enjoy yourself. How about a staycation instead? We've compiled a list of fun, affordable ways to live it up at home this summer.

Get out your hiking boots.
Novice or expert, our region is full of hikes for all experience levels. Several sites like Visit Virginia's Blue Ridge and Roanoke Outside offer options for different hikes depending on your ability and desired location. The famed Appalachian Trail is right in our backyard, with McAfee Knob, Tinker Cliffs, and Dragon's Tooth all a short drive away; bring a backpack and a tent, and hike all three to complete the Triple Crown!
Live life on two, or even three, wheels.
With a great trail and greenway network, there's never been a better time to hop on your bike and explore. If you don't own a bike, there are several bicycle shops that offer affordable rental fees by the hour or the day.
Relive those college days (kind of).
College campuses offer some of the most beautiful landscaping and architecture, and we're fortunate to have several nearby. Sign up for a free campus tour to learn more about the college, the architecture, and its history, or just take an unguided stroll. You'll likely be shocked at the gems you've never noticed in your own backyard.
Hit the water.
With Smith Mountain Lake, Claytor Lake, Carvins Cove, and a vast river network, there's ample opportunity to get out on the water. Many outdoor retailers offer kayak, canoe, and stand-up paddleboard rentals, and boat rentals are available at the lakes. You can even check out local parks and recreation programs for guided classes.
Get your culture on.
Why not take some time to explore all of the museums and landmarks in our region? Check out Poplar Forest, Thomas Jefferson's personal retreat in Forest, VA, and stop by the National D-Day Memorial in Bedford on your way home. Center in the Square houses several museums and attractions all under one roof, including a pinball museum. If you plan accordingly, you could finish your day with a show at Mill Mountain Theatre.
Jam out.
There are few things better than warm weather and live music. That's probably why there are opportunities to enjoy this perfect union almost every night this summer. Check local calendars, and you're all but guaranteed to find something happening near you. Be sure to check out your local famers' market; many times they host free performances, so grab a chair and enjoy.
Eat and drink local.
Craft beer, farm-to-table restaurants, and artisan cocktails are very popular right now, but it can be difficult to get out and try everything. Lucky for you, many places offer food and/or beer tours that allow you to experience local beverages and eats all at once, and the guides usually have insider knowledge about these establishments that you wouldn't have otherwise known.
Getting away is nice, but being a tourist in your own city can be just as fun and even a little exciting. Not to mention you'll likely gain a new appreciation for where you live and all that it has to offer. And if that isn't enough, there's the obvious appeal of saving quite a lot of dough. So what will you do on your staycation?