5 Tips for Getting Holiday Shopping Done Early
Share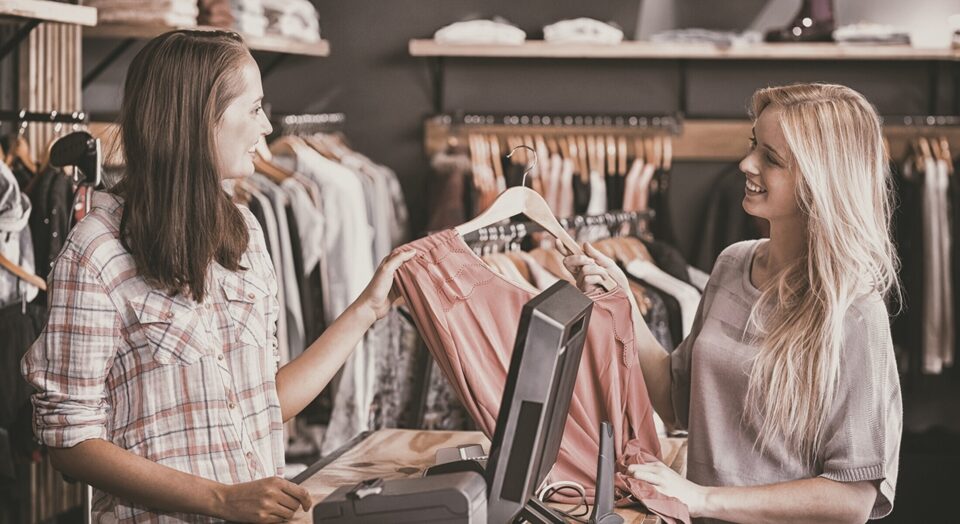 With the kids returning to school and summer vacations wrapping up, another big event may now be creeping onto your financial radar: the holidays. While it might seem early to some to start shopping, getting ahead on the gift-giving game can help save you some money—and some stress—in the long run. The sooner you start planning, the less likely you are to spend too much in last-minute desperation. (And, if nothing else, it's a great way to beat the crowds and do your shopping in relative peace.)
Below are five tips to help you start planning ahead for financially sound festivities.
1. Establish a Shopping Limit
This sounds obvious, but it's a first step that can easily be overlooked. Defining the dollar amount you are willing or able to spend on holiday gifts is key to creating a realistic budget. An established spending cap lets you monitor your spending throughout the season—and tells you precisely when it's time to stop. Plus, setting a limit conquers that last-minute urge to return to the mall for one last gift. Knowing your cap will keep you within your financial limits and may even encourage you to find more creative gift-giving ideas.
2. Consider a Zero-Interest or Low-Interest Credit Card
One option to help you monitor your spending is to open a zero-interest or very low-interest credit card exclusively for your holiday shopping. This allows you to organize all holiday purchases onto one account so you can keep a close eye on your running total as the season progresses. Once you reach your predetermined shopping limit, take the card out of your wallet. But remember, if you're going to go the holiday credit card route, you need to have the funds set aside and ready to pay your balance off at the end of the season. The card is meant to be a money-tracking tool—not a pathway to starting the New Year with new debt.
3. Shop With a Strategy
Make yourself a running list of intended gift recipients and potential gift ideas. Do your online comparison shopping and coupon searching for each of these items before you head to the local mall. Because you've given yourself an ample cushion of time, you don't have to pin all of your plans onto Black Friday or Cyber Monday, either: You can also take advantage of Columbus Day sales and any retailer-specific deals that may come up through the months of October and early November. Another tip: Consider stashing away one or two nice but not-too-expensive "generic" presents to have on hand for unexpected visitors bearing gifts.
4. Introduce Secret Santa to Bigger Families
If you have a large family, buying gifts for everyone can be a real challenge financially (and a big effort time-wise). By the time you add up all the nieces, nephews, uncles, aunts, grandmas, and grandpas, you could be looking at hundreds of dollars, if not more. Prior to the holidays this year, reach out to your family and suggest exchanging gifts Secret Santa-style. This arrangement provides relief from the pressure of having to purchase something for everyone in the family—and allows you to focus on choosing that one perfect, meaningful gift for your "giftee."
Here's how it works: each family member will choose a name at random and buy a gift or gifts for only that one person. If your budget allows and your extended family is large enough, you can also try choosing an entire household (parents and kids) rather than one individual family member. There's also the option of designating the adults as Secret Santas and agreeing that everyone purchases gifts only for the children in the family (because let's be real, kids' presents are the most fun to buy anyway). The great thing about Secret Santa is you get to choose the buying parameters that are best for your family.
5. Don't Get Sucked Too Deep Into All The Consumerism
We get it, giving and receiving gifts is fun, and there's no need to be a seasonal spoilsport. But when shopping for the holidays becomes a major source of stress and a financial hardship, then it's all gone too far. Just remember, it's more about the thought behind a gift than the money spent on it. Things like handmade gifts if you've got DIY skills, or shared experiences like a "voucher" to try out a local activity together, are often far more appreciated than purchased items. So this year, give yourself and your loved ones the gift of a pressure-free holiday season.