​Member One Receives Reader's Choice Recognition in Four Categories from Lynchburg Living Magazine
Share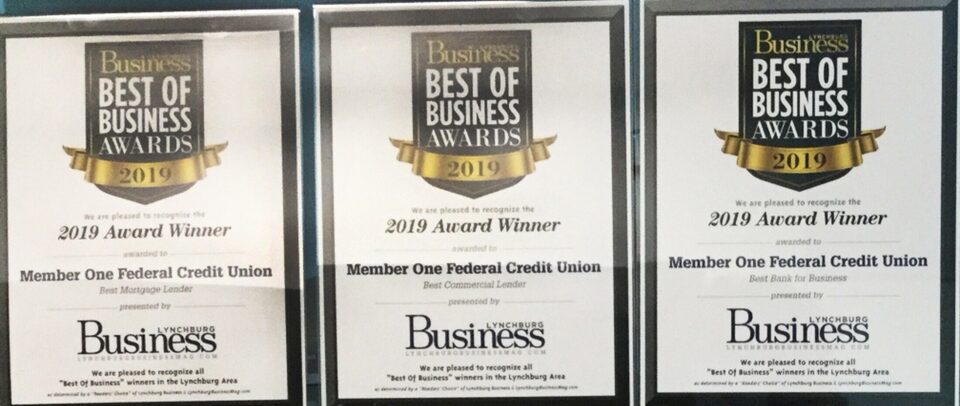 Member One took four Readers' Choice awards in Lynchburg Living magazine's annual Best of Lynchburg contest. The credit union earned silver awards in the Best Bank for Business and Best Mortgage Lender categories, and bronze awards in the Best Commercial Lender and Best Credit Union categories.

Readers of Lynchburg Living vote online each year for their favorite businesses, services, restaurants, and local celebrities. The winners were recently highlighted in the magazine's January/February 2019 issue.
The four award categories that recognized Member One contest reflect two of the credit union's key business lines, providing small business services and real estate lending, as well as its growing presence in the Lynchburg market.
"Member One is honored to have been chosen across these four categories by the 'judges' that matter most—the people we serve in the communities we are part of. That's why these Reader's Choice Awards are always our favorite kind of recognition to receive," said Paul Economy, Chief Retail Officer.