Member One Donates Back to School Supplies
Share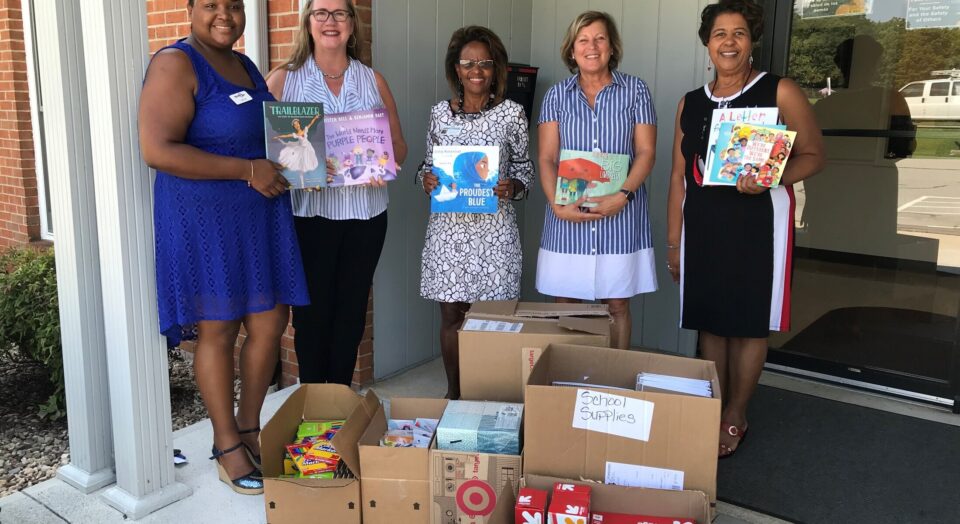 ROANOKE, VA (August 2021) — Member One recently donated school supplies and books to school districts across Southwest and Central Virginia.
Led by our diversity, equity, and inclusion committee, One for YOUnity, Member One employees donated funds to purchase school supplies to stock classrooms for those in need. Personal deliveries were made for Roanoke City Public Schools, Lynchburg Community Action Group, Franklin County Public Schools, The Academy in Roanoke, and Montgomery County Public Schools just before the 2021-2022 school year started.
Member One was also a sponsor of the Johnson Health Center's 7th Annual Back to School Care Fair in Lynchburg. Over 600 backpacks filled with school supplies were handed out to students on August 7th.
Member One is committed to helping the children of our communities, and thrilled to assist area school districts and organizations prepare for a great school year.
Photo: Member One representatives deliver school supplies to Franklin County Public Schools.
L-R: Latorya Hagwood, Member Experience Representative III, Member One; Andrea Milliron, VP Market Relationship Manager, Member One; Dr. Bernice Cobbs, Superintendent, FCPS; Sue Rogers, Assistant Superintendent, FCPS; Brenda Muse, Director of Curriculum and Instruction; FCPS.