Member One Donates $10,000 to Local American Red Cross Organizations
Share
Member One recently donated $10,000 to the Blue Ridge Area and Central Virginia American Red Cross chapters. The funds at each location will remain local and benefit area residents who are facing a crisis. The donations will go toward providing shelter, food, comfort, and emergency assistance.

"The winter months can be especially difficult for vulnerable citizens in our communities," said Jackie Grant, Executive Director of the Roanoke Valley Chapter of the American Red Cross. "This donation will help to provide care, shelter, and life-saving essentials to those who face emergencies in the areas we serve—most importantly, this donation represents hope and a promise for better times."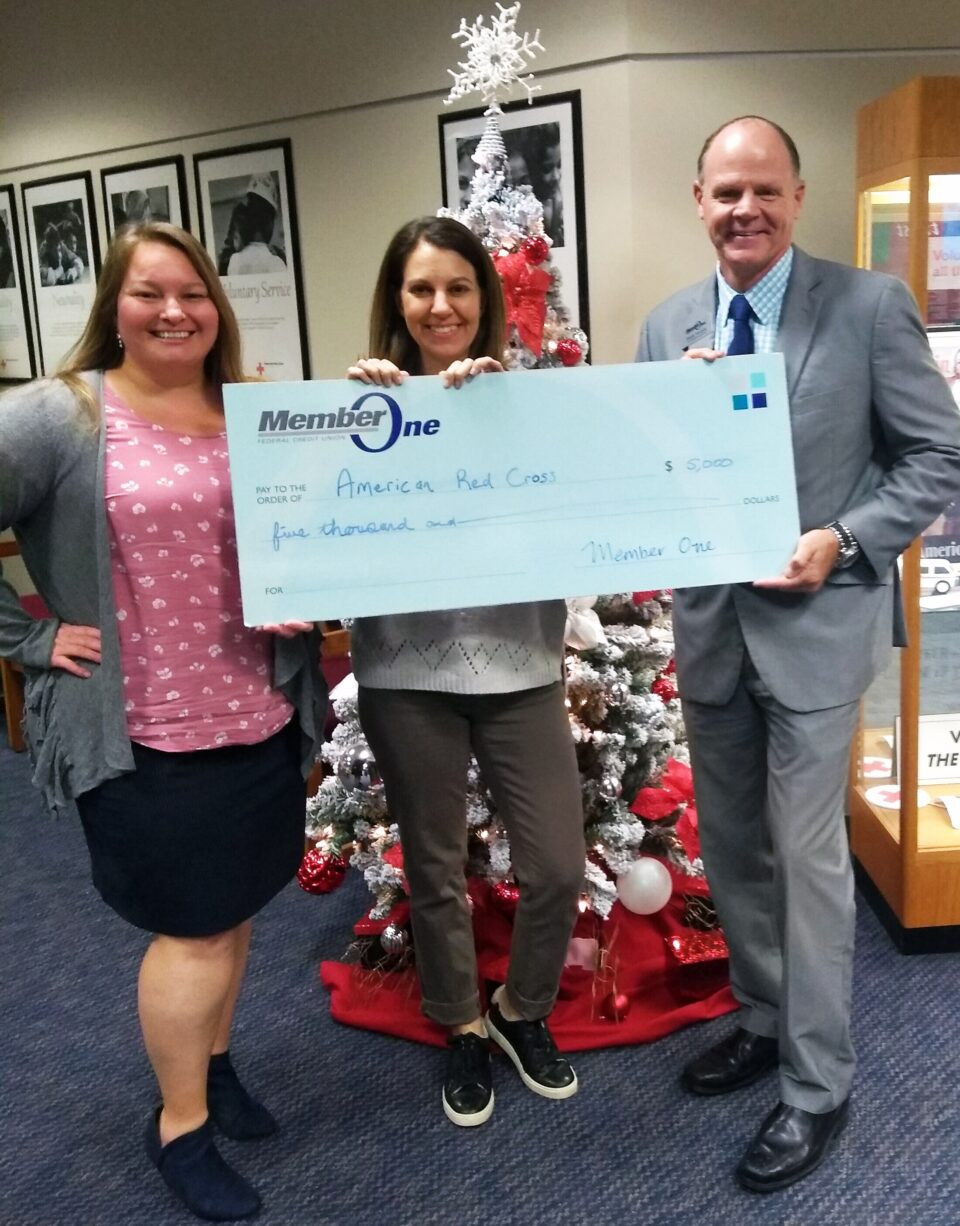 The American Red Cross, supported by volunteers, is on the frontline of emergencies and disasters across the world. Each local chapter helps to support these efforts and works to serve their own communities and residents who are experiencing an emergency or disaster.
"Member One already does so much for our community in disaster response and it's humbling to see a business continue to use their resources to give back to their neighbors, friends, families, and colleagues living within their community," said Michelle McCormick, Executive Director of the Blue Ridge Chapter of the American Red Cross. "The American Red Cross is there when people are having their worst day. This gift will bring a moment of peace and comfort in the midst of someone's personal tragedy."

Giving back to the community is a focus of the credit union throughout the entire year, but especially during the holiday season. Member One believes that strengthening the local community is everyone's responsibility and has a concentrated focus on supporting the communities it serves through financial and volunteer support.
"Member One is thrilled to make these donations to the American Red Cross chapters that cover our service areas," said Paul Economy, Chief Retail Officer. "We know there is so much need for people here at home who have experienced devastating loss. We're here to support our communities and strive to embody our philosophy to put people before profits."