Member One Donates $1,000 to the Jubilee Family Development Center
Share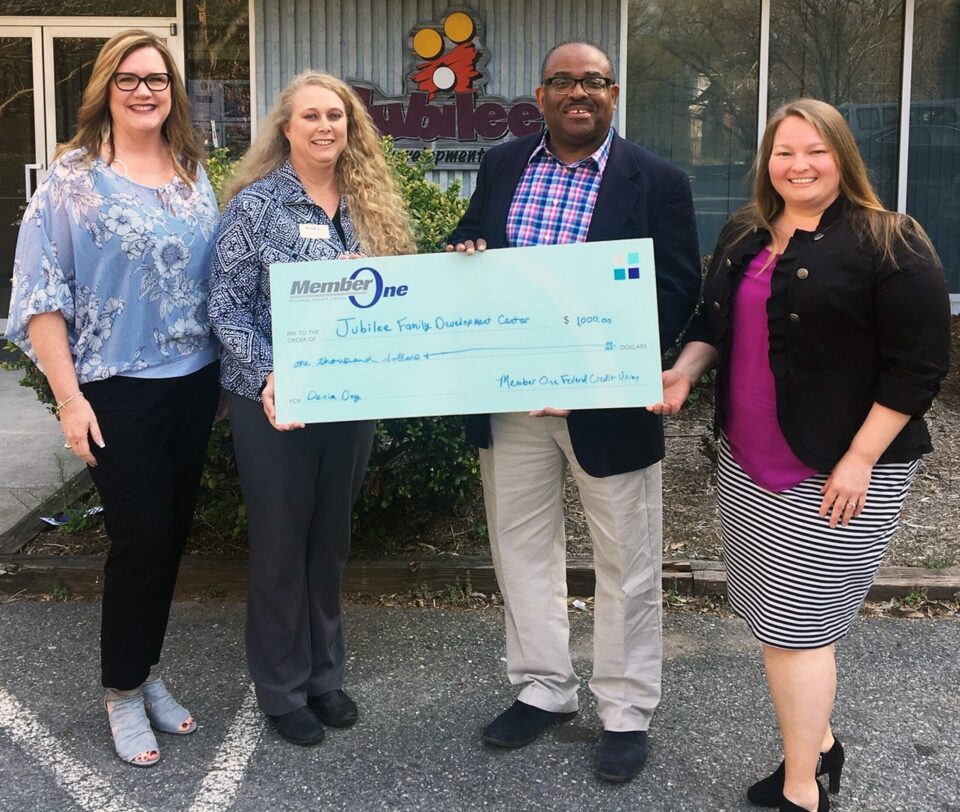 Roanoke, VA – Member One recently donated $1,000 to the Jubilee Family Development Center. The donation was a result of Member One's quarterly Denim Days for Charities where employees donate money in exchange for wearing jeans on a specific day.
"The positive impact the Jubilee Family Development Center has on at-risk youth in the Lynchburg area is tremendous," said Andrea Milliron, Vice President, Market Relationship Manager with Member One. "Our employees are proud to support an organization that's doing so much good in our community."
The Jubilee Family Development Center was founded in 1999 and offers programs and services for at-risk youth to help develop their academic and social skills. Youth who attend the center are loved, tutored, mentored, challenged, and motivated so they can become self-sufficient, reliable, and successful members of society.
"This donation helps us maintain our important programming and will create brighter futures for the children and families we serve," said Sterling Wilder, Executive Director, Jubilee Family Development Center. "Our programming offers a safe and structured environment to students with a focus on academics, health, and civic responsibility—on behalf of those we serve, we are so grateful!"