Member One Announces Chris Michael as Senior Vice President of Lending
Share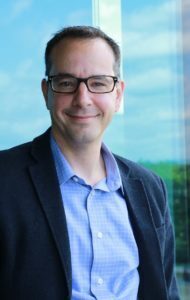 Member One announced today the appointment of Chris Michael to the position of Senior Vice President of Lending. He will assume responsibility for Member One's Consumer and Real Estate Lending Departments.
"We're honored to have Chris's leadership, experience, and passion in our organization," said Richard Socha-Mower, Chief Lending Officer. "His ability to inspire his team while focusing on the business of lending is a valuable asset to Member One."
Michael began his career in the financial industry in 1998. He has been with Member One for 13 years and has served in a variety of roles including vice president, branch manager, manager of the Member Contact Center, and, most recently, the Vice President of Consumer Lending.
"Member One provides their employees with great opportunities," Michael said. "I'm looking forward to continuing my career here and delivering the best experience to our members."
Michael is currently enrolled in the CUNA Management School at the University of Wisconsin and will attain the Certified Credit Union Executive (CCUE) designation in 2018. He has also completed the Management and Leadership Institute with NAFCU and Rex Johnson's University of Lending program. An active member in his community, Michael serves on the board of St. Anne's Preschool and coaches youth soccer.