Investing In Our Future Business Leaders: Young Entrepreneurs Academy
Share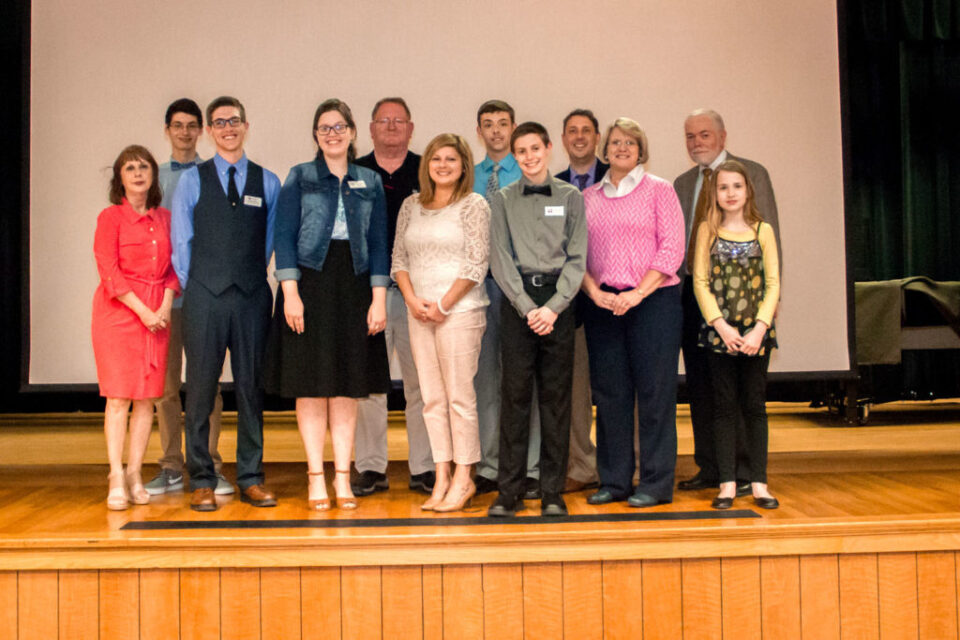 Pictured: Sarah Largen, Market Manager at Fairlawn Retail Center, was part of the investor panel for the YEA! program. She is joined by other CEOs and students during a CEO roundtable event.
Member One FCU was a proud sponsor of the Pulaski County Chamber's Young Entrepreneurs Academy (YEA!) 2015-2016 program. In addition, Member One FCU Market Manager, Sarah Largen served on the investor panel.

The Young Entrepreneurs Academy (YEA!) is a year-long program that teaches middle and high school students how to start and run their own, real businesses.
YEA! was developed at the University of Rochester in 2004 with the support of a grant from the Kauffman Foundation.
Christiana Marjakangas, program manager for YEA! at Pulaski County Chamber of Commerce said, "The Young Entrepreneurs Academy has been a great asset to our students and New River Valley community. Students have learned not only about developing a business plan and working within a budget, they have gained significant confidence in themselves."
Teachers have also noticed that the confidence students gain in the YEA! program has helped them improve in their regular academic studies.
The 2015 finalist, Nathan Shelburne, competed in Rochester, NY at the Saunders Scholar National Semi-Finals with hundreds of other YEA finalists. This was a very exciting opportunity for Nathan as he got to network with other CEOs of all ages. The opportunity also gave him a chance to compete nationally, something that will give him a leg-up as he moves forward in his academic and business career.
Sarah Largen enjoyed her time on the investor panel. Sarah agrees that YEA! is an amazing initiative the Pulaski County Chamber of Commerce coordinates and is beneficial for young adults in the community.
"Students, ages 11-17, each presented business plans to us, as investors, and then the panel discussed the amount of funding investment to provide to each business. All of the participants were well educated, extremely prepared and very passionate about their new businesses. They had such creative ideas as CEOs of their own companies," Sarah said. She is confident this program has helped prepare them for successful futures as business owners.
More about YEA!: YEA! guides students through the process of starting and running a legitimate business or social movement over the course of a full academic year. As of 2016, YEA! has graduated 4,338 students who have launched over 3,000 businesses and social movements. YEA! graduates start as students, and leave the program as CEOs of their own companies.