Hidden Credit Card Features Revealed
Share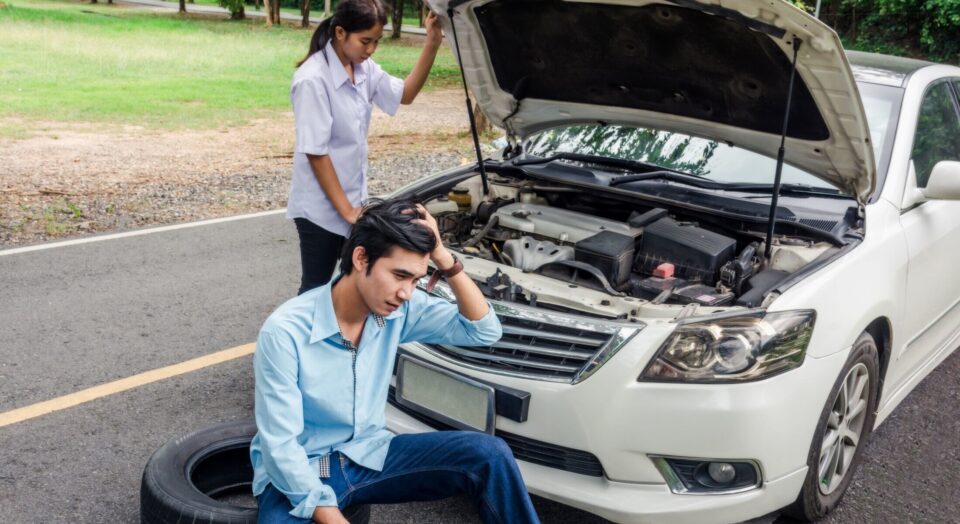 You might think that credit cards are just for daily expenses or budgeting. But have you ever considered your credit card as a way to protect yourself from theft, accidents, and emergencies? There is a vast array of credit cards with unique perks and rewards available to consumers. If you dive a little deeper, you may be surprised to uncover hidden features that could come in handy whether you use your card daily or only when traveling.

Auto Rental Collision Damage Waiver
The next time you rent a vehicle, it's likely that you'll pay with a credit card. You may be pleasantly surprised to find out that some credit cards come with built-in auto rental coverage. You can decline the collision damage waiver coverage offered by the rental agency and count on this instead. Just make sure your name is listed as the primary renter on the auto rental contract to ensure coverage. This hidden feature means that you as the renter won't have to pay for repairs caused by damage to the vehicle or the cost to replace the vehicle if it's stolen. Towing charges due to theft or damage are also covered to a certain degree.
Roadside Dispatch
Being stuck on the side of the road is no fun, especially if you're in an unfamiliar area and don't know a local repair shop you can trust. The roadside assistance benefit provided by some credit cards is available 24 hours a day, seven days a week as a pay-per-use program. Simply call roadside dispatch, tell them your issue, and an operator will remain on the line with you while they arrange for the proper service to get you back on your way. For a set price per service call, the program provides standard towing, tire changing, jump-starting, lockout service, fuel delivery, and standard winching.
Travel Security Features
The last thing you want to do on vacation is stress over lost luggage or travel delays. You could spend hours calling a customer service line and sitting idly on hold instead of enjoying your vacation. Before you embark on your next adventure, investigate your credit card's features to understand what, if any, travel security benefits are available. Some of these could include reimbursement for lost luggage, travel delays, or even trip cancelations or interruptions. Insurance for baggage delays is another benefit that some credit cards carry. This reimburses you for certain necessities you must purchase if your checked baggage is delayed or misdirected for more than a couple of hours.
Zero Liability for Fraudulent Charges
Some credit cards add an extra layer of protection and peace of mind by offering zero liability on fraudulent charges. This policy guarantees that you won't be held responsible for unauthorized charges made with your account information and protects you if your card is lost, stolen, or fraudulently used online or offline. Just be sure to closely monitor your account and report any unauthorized charges to your financial institution immediately.
Cell Phone Protection
Are you paying your monthly wireless bill with a credit card? Your card may include a cell phone protection feature. When you pay your monthly bill with a credit card that offers this benefit, your cell phone is protected for the next calendar month. This means you could get reimbursed if your cell phone is stolen or damaged. There is typically a small cost associated with this service and, like any feature, certain terms, conditions, and exclusions apply.
Travel Exclusives
This one is less of a protection feature and more of a perk. Some cards offer discounts and deals that may surprise you, like a $125 food or beverage credit in Miami or a free night's stay in Vancouver. Credit card travel exclusives can include discount airfare, free hotel stays, and food and beverage discounts at some of the most popular vacation destinations around the world. As you plan your next trip, investigate the travel perks available with your credit card. You may be surprised by what you'll find.
A credit card can be a travel resource that protects your plans and enhances your experiences. If you're curious to know what features your current credit cards include, do some digging online or call a customer service agent. If you'd like to speak with a local representative about the benefits and features available through one of Member One's new credit cards, click here or contact a Member One representative today.