The Top 5 Mistakes Students and Parents Make Paying For College (And How You Can Avoid Them)
Share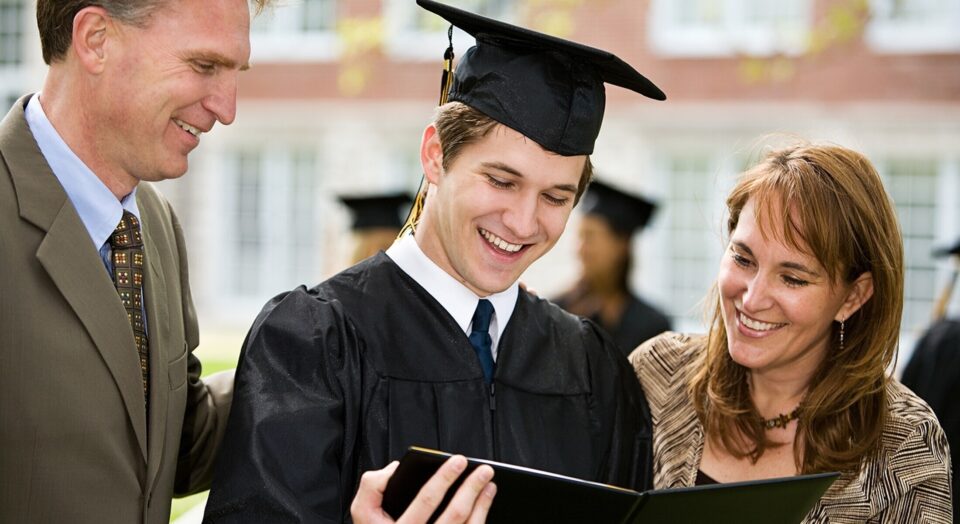 These are some of the most common (and costly) money missteps American families make between getting that acceptance letter and heading off to freshman orientation day—and what you can do avoid those same mistakes.
1. They take a school's sticker price at face value.
Many students and their families go by the published tuition numbers when deciding which colleges make their shortlist. In doing so, they could be prematurely ruling out what might have actually been the better deal. For example, they might assume a state school will be the most affordable, when in fact many private schools have more aid to give and may be committed to meeting a higher percentage of a qualified student's unmet need.
How you can avoid this:
College tuition for different students at the same school is a bit like airfare for different passengers on the same plane: not everyone paid the same price. Yes, it's kind of crazy that the system works that way, but if you can't change the game you might as well play it. Plan to apply to a mix of public and private colleges, and don't make your final decision until you've compared, and negotiated, each financial aid offer you receive (more on that later).
2. They miss out on free aid.
According to a National College Attainment Network report, thigh school class of 2021 left an estimated $3.7 billion in available Pell Grants unclaimed by failing to file the form. You might be surprised to learn how common it is for students and their families to forego filing the FAFSA, and a major reason is the assumption that they're "not poor enough" to qualify for aid. However, aid is potentially available to anyone with a household income below $250,000, which means that many middle-class families who skip this step may be missing out on valuable financial assistance.
How you can avoid this:
If you're truly well off enough to dismiss the FAFSA, that's wonderful. But statistically speaking, you're more than likely not, so take the time and do it already! Even if you don't qualify for need-based grants, filing the FAFSA is the only way you can obtain federal student loans, which are typically much lower in interest and offer greater borrower protections compared to private student loans. So unless you plan on throwing down cash to pay full price for college, it's worth your while to fill out this very important form. If you're unsure how to do it, get help: many high schools and local community colleges offer free FAFSA-filing workshops.
3. They accept a school's initial aid offer.
Most people realize that they can and should negotiate on major purchases like houses and cars. Yet many of these same people won't bat an eye at accepting a financial aid office's first offer when they're about to pay for what is also easily one of the biggest expenses of a lifetime. Colleges often keep some aid in reserve to help entice desirable students who are undecided about attending—but if you don't appeal the school's first offer, you'll never know whether you could have gotten a better deal.
How you can avoid this:
Get in contact with the financial aid office and let them know that you or your student would like to attend "XY University", but that you might need more help in making it affordable. Ask them if they can replace some of the loans in your aid package with grant money, and if you've been considered for every possible scholarship. If you received a more attractive aid package from another school but really prefer "XY University", ask your preferred school if they can match the other aid offer. Make your formal appeals in writing, and keep it polite to help win financial aid officers over to your cause. For a more detailed primer on financial aid negotiations, read this.
4. They overlook outside scholarships.
For some soon-to-be college freshmen, the search for college funding begins and ends at the financial aid office door. That's a shame because there are nearly countless outside scholarship opportunities to be found. Scholarship criteria can include the student's geographic residence, their hobbies or volunteer activities, their parents' employers, or whether they have red hair. (That's really a thing!) Many students, however, simply assume that they don't have a high enough GPA or long enough list of extracurricular activities to qualify for scholarships.
How you can avoid this:
Apply to as many scholarships as you can! The more applications you submit, the better your odds, especially when you consider the fact that your competition for some may be slimmer than you'd imagined. Check with your high school guidance office for lists of scholarships or try Fastweb.com. (Just avoid any service that offers to find or apply to scholarships for you for a fee—99.99% percent chance it's a scam.) And, if you're a Member One member, apply for our $5,000 Richard L. "Dick" Williams Memorial Scholarship or our $1,500 Henry Lee Memorial Scholarship. Click here for more details.
5. They chase colleges.
It's easy to feel like scoring acceptance into your "reach" school is a huge accomplishment and an opportunity that can't be passed up. The problem is that schools usually offer the best aid packages to their top applicants. That means that a student who made it in but probably wasn't at the top of the application pile may not be able to expect as much in the way of merit-based aid. Likewise, even if you're a fantastic student, it's going to be harder to stand out amongst the many other fantastic students who plan to attend, and apply for aid at, a top-tier university. It's all too easy to fall into the mindset of competing for admission, but perhaps too few smart students out there realize that schools will also compete for them.
How you can avoid this:
Good but not quite top-tier universities will compete for high-achieving students. If you fit this bill, consider letting the colleges chase you. Instead of aiming only for the most prestigious, apply to solid universities, for example, a flagship state school, where you'll fall within the top 25 percent or so of students. These schools will be more likely to offer you merit-based scholarships, and to work with you if you ask for a better aid package (remember what we talked about above). You can still get a quality education, while graduating with less—or maybe even zero—debt.