Travel Hacks: How to Save Money While Traveling
Share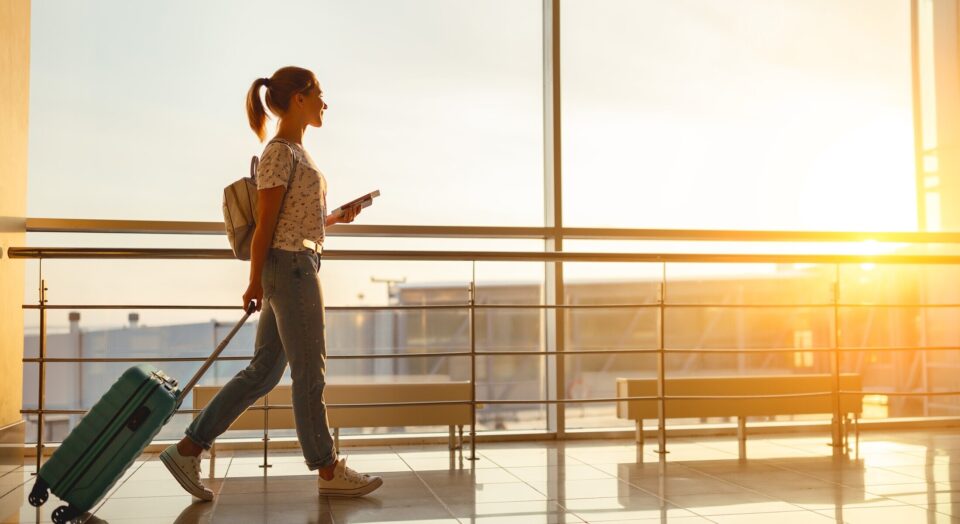 A wise person once said, "Travel is the only thing you buy that makes you richer." While perhaps true for personal enrichment, your bank account would probably disagree—traveling ain't cheap! To soften the financial impact, we've come up with a few ways to save while still broadening your horizons.

Plan how you're paying.
Talk with your financial institution before your trip to see if there are any fees you could incur when using your cards abroad. Also, if there are ATM fees, get money out beforehand or switch to an institution that doesn't charge those fees.
Pack medicines you don't think you'll need.
Getting sick on vacation is terrible. Having to shell out exorbitant prices since you're in an exotic location is even worse. Pack your own meds (cough drops, aspirin, etc.) ahead of time just to be safe.
Be flexible with destinations.
This is reserved for those who are a little more free-spirited. If you don't care where you go, you can get cheap flights by booking at the last minute. Sites like Kayak and Skyscanner offer cheap, one-way tickets.
Get your free on.
You'll need to do a little research, but many travel destinations offer free entertainment. For example, historic places like Savannah, Georgia, and Puerto Rico offer free, self-guided walking tours—free fun and exercise!
Google before you buy.
There are a ton of online coupons available for tourist attractions. Do a quick Internet search to see if you can find discounts on excursions ahead of time. You'll likely save quite a few bucks.
Explore apartment and home rentals.
Sites like Airbnb and VRBO offer the comfort of an actual home with the convenience of a hotel at a cheaper rate. You'll not only save money with room rental, but book one with a kitchen, and you could save a bundle on meal costs.
Use public transit.
Buses, trolleys, light rails, and subways are great ways to cut your transportation costs. It's usually cheaper than a taxi or Uber, and some cities even offer free public transportation. It's a great way to explore an unfamiliar city, and you don't have to worry about finding and paying for parking.
Plan ahead and save.
If a vacation isn't in the budget this year, make plans now to save for next year. A great way to do this is by opening a special savings account at your local financial institution earmarked specifically for your getaway.
Don't let travel expenses keep you from exploring new places. Cut costs where you can for happy travels and a happy bank account when you return.