Savvy Holiday Spending Tips
Share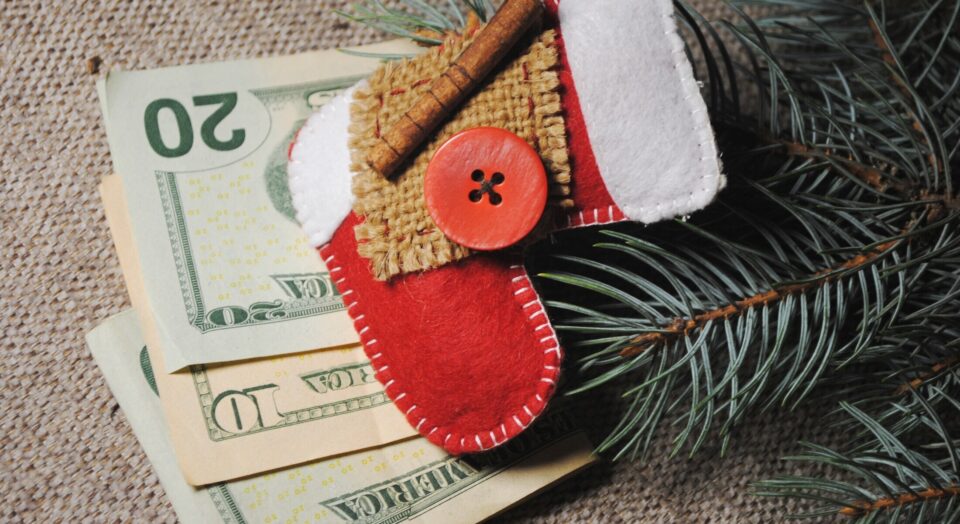 While this season is about time spent with loved ones, it's also about money. Once November hits, party invites roll in (you definitely need a new ugly sweater), you've got to make those delicious baked goods, and wish lists start coming at you from all angles. So how do you keep your head above water with all of these expenses pulling you under? Member One has a few tips to get you through the season relatively unscathed.

Look at your discretionary income.
You need money to live, so take a look at the money you've got left over after you pay all of your necessary bills. That will give you a good idea of what you can afford to spend this holiday season. While giving extravagantly is nice, so are things like running water, heat, and the Internet!
Make a list of everything you anticipate purchasing.
This is a hard one because it doesn't just include gifts for people; it includes things like party attire, holiday cards, postage for said cards and/or gifts, wrapping paper, decorations, and ingredients for baked goods. You know what your discretionary income is. If it won't cover these things, borrow a friend's dress for the party or make your own wrapping paper out of stuff you've got lying around. Sacrifices must be made to keep your spending in check.
Use cash for all of your purchases.
This is simple. You have the amount you're willing to spend on all things holiday. Once it's gone, you cannot purchase anything else. This will force you to look for great deals and really consider what you're spending your money on.
Start shopping now.
Don't wait until the last minute to do your shopping. That will induce impulse buying and probably waste a good amount of money (and get something that someone probably doesn't really want). Start thinking of what to buy now so it will be a well-thought-out gift AND you will be able to score some great deals.
Tis the season for joy, not anxiety. Take these few tips and start planning a worry-free holiday. The amount of money you spend these next couple of months doesn't define you; it's the thought and effort you put toward those you love. Planning accordingly will help you keep spending in control this holiday shopping/partying/baking season!