Member One Promotes Daniel Haller to Market Manager of Fairlawn Retail Center
Share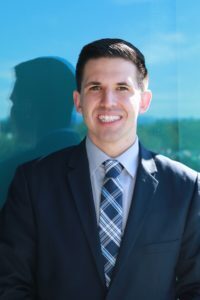 Member One recently announced the promotion of Daniel Haller to Market Manager at the Fairlawn Retail Center in Fairlawn, Virginia.
Daniel began his career with Member One in June of 2016 and brings five years of financial services experience to his new role. Prior to his career with Member One, he served in a variety of roles with financial institutions, including teller supervisor, teller operations specialist, human resources assistant, and junior loan officer.
Daniel is a graduate of West Virginia Wesleyan College with a Bachelor of Business Management degree and a Master of Business Administration degree.
"We are pleased to have Daniel as the Market Manager at Fairlawn," said Jonie Arrington, Vice President, Regional Manager for Member One. "He brings solid experience and an enthusiasm for service to this position. We look forward to the contributions he'll make in the Radford area."