Member One Marks Week of Giving with $170,000 in Donations to Non-Profits
Share
ROANOKE, VA (December 2022) – Expanding upon GivingTuesday, a global generosity movement, Member One Federal Credit Union donated a combined total of $170,000 to six non-profit organizations during what the Credit Union called its "Week of Giving."
Kicking off the week on November 29th was GivingTuesday, and Member One donated a portion of its plusONE Visa® credit cardholders' purchases to non-profit organizations in southwest and central Virginia. Nominated by cardholders, the four non-profits selected to receive $5,000 each were:
RAM House (Roanoke) – Advocates for those facing, or are threatened by, homelessness and hunger. Founded in 1971, the organization's doors are open for those needing care coordination, day shelter services, meals, and emergency financial assistance.
Brookville-Timberlake Volunteer Fire Department (Lynchburg Area) – Primarily provides emergency fire protection to the approximately 35,000 people living in the northwestern part of Campbell County.
Christiansburg Institute (New River Valley) – The Christiansburg Institute was a school for African Americans from 1866 until 1966 in Montgomery County, established to educate freed slaves. The organization is amidst a restoration campaign to save the last remaining building as a legacy for the African American community.
Roanoke Valley Horse Rescue (Franklin County) – For more than two decades, this organization has been helping abused and neglected horses throughout the Roanoke Valley and surrounding areas.
"GivingTuesday is a great day for people to take steps to improve the world around them through their generosity," stated Alex Lucas, VP of Community Impact. "Our employees, our members, and, in this case, our plusONE cardholders have a giving heart. It's a great day to acknowledge and facilitate that giving, and to remember that we, all together, are the credit union and giving back is a part of our DNA."
The next day, November 30th, Member One donated $100,000 to Total Action for Progress (TAP)'s early childhood education and housing programs. This donation will help working parents in Roanoke or those seeking to complete their education more easily get their children to school and themselves to school or work, as well as help provide housing for survivors of domestic violence who are not only fleeing their abusers but also seeking to further their careers.
"Member One is incredibly excited to make this contribution to TAP," said Frank Carter, President/CEO of Member One Federal Credit Union. "When considering non-profits to receive this gift, we sought agencies who support impoverished and underserved citizens in our community through innovative financial and educational programs. We were impressed with all of TAP's initiatives but specifically their housing and early education programs. We chose to directly support those areas with the belief that both are closely linked to poverty. Without adequate housing options and without access to early childhood education, families in need are far more likely to stay in a poverty cycle. We feel confident TAP will utilize this donation to further their mission of service in our community and providing hope for those in need."
To conclude the "Week of Giving," Member One donated $50,000 to the Bradley Free Clinic located in Roanoke, Virginia. This donation will allow the clinic to continue its mission to provide compassionate and comprehensive health care services in partnership with high-quality professional volunteers for underserved residents of the Roanoke Valley.
"We are honored to be making this contribution," said Lori Cauley, Chief Brand and Experience Officer at Member One Federal Credit Union. "The Bradley Free Clinic does incredible work to serve our community's low-income and underserved populations, which aligns very well with Member One's own community impact initiatives. These funds will be used to further Bradley Free Clinic's mission and, in doing so, will help make the Roanoke Valley a healthier place to call home. We look forward to continuing our partnership with this very worthwhile organization in the days to come."
With a mission to help our members, employees, and communities flourish, Member One Federal Credit Union is honored to be able to assist these six valuable community organizations during their 2022 Week of Giving in continuing their important work.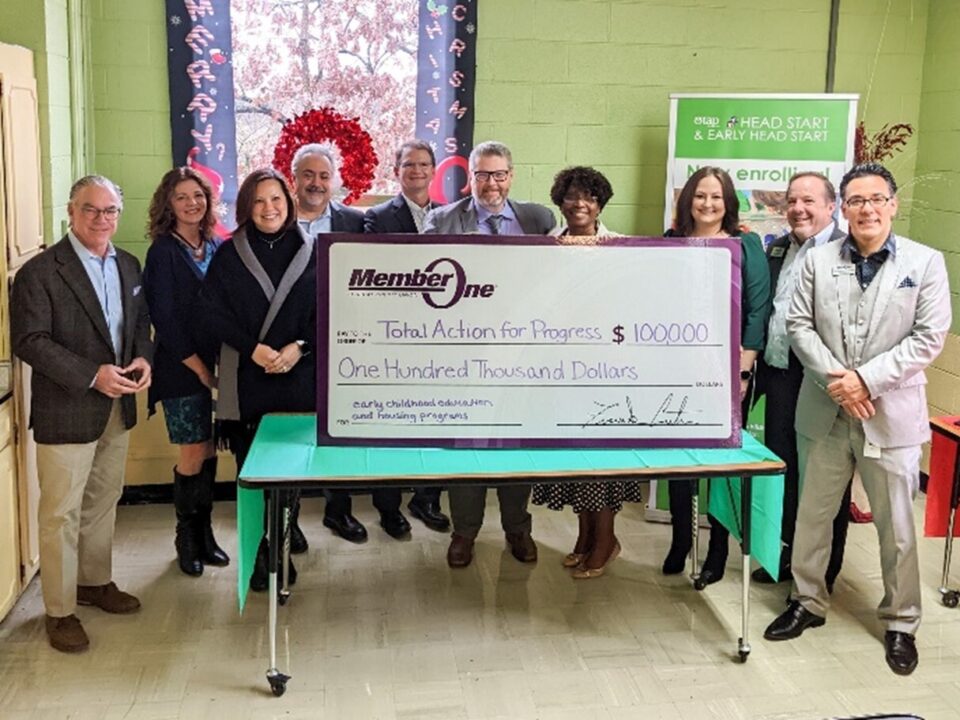 [Photo 1 Left] Member One's Executive team present TAP President & CEO, Annette Lewis, with a $100,000 donation on Wednesday, November 30, 2022.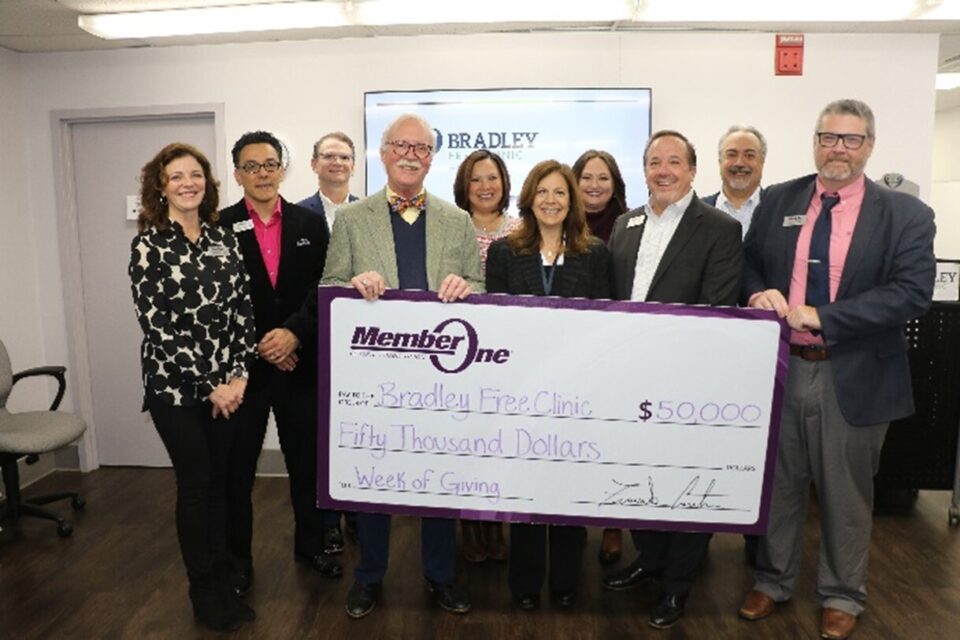 [Photo 2 Left] Member One's Executive team present Bradley Free Clinic President, Dr. Randall Rhea, with a $50,000 donation on Thursday, December 1, 2022.
---
Member One Federal Credit Union is a full-service, member-owned financial institution serving the needs of its communities for 81 years. Member One is headquartered in Roanoke, VA and serves over 147,000 members, is more than $1.5 billion in assets, operates 15 branch facilities, a Real Estate and Business Service Center, and a national ATM network. For more information, visit memberonefcu.com.