Member One Funds Toddler Zone Playroom at Carilion Children's Hospital
Share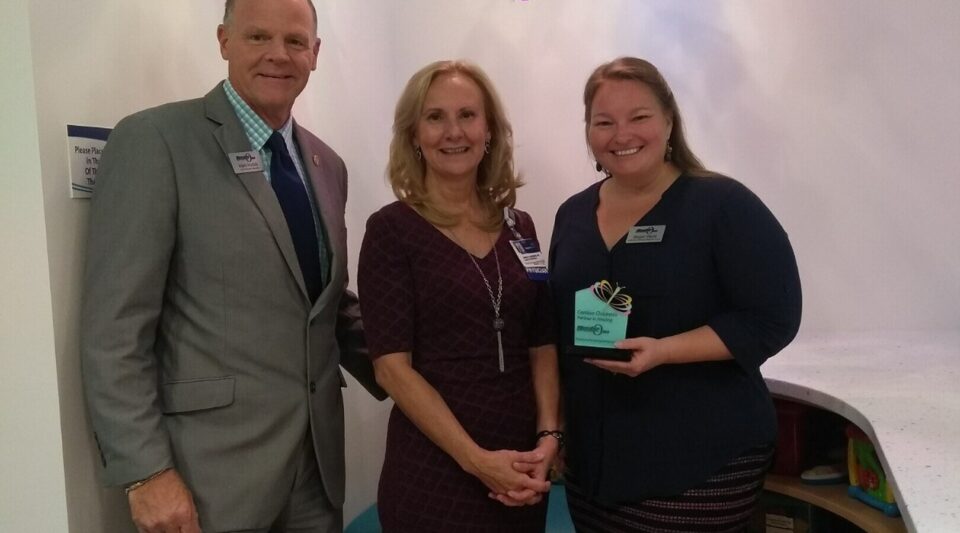 Member One recently funded a project in partnership with Carilion Children's Hospital to renovate the Toddler Zone.

The new playroom was unveiled at a public event on September 21. The Toddler Zone includes a pretend play area equipped with medical-related toys designed to provide comfort and entertainment for young patients. The renovated playroom also includes new activity workstations, a coloring wall, and a playhouse.
"Member One was thrilled to partner with Carilion Children's Hospital," said Andrea Milliron, Vice President, Market Relationship Manager with Member One. "The opportunity to provide comfort, and possibly joy, to young patients at Carilion Children's has meant the world to us. We hope that it will be meaningful to the children who will experience it."

Each year, over 5,500 hospitalized children visit Carilion Children's Hospital. Children who spend time in the hospital can face many challenges, ranging from an unfamiliar environment to invasive and sometimes painful procedures. The pediatric playroom helps to provide normalcy and entertainment to the young patients.
"Having fun helps children keep their minds busy through pleasant distraction," said Sarah Kress, Lead Certified Child Life Specialist Carilion Children's. "Our playroom has toys and activities to help take away the fear and anxiety that comes with a hospital stay. It also encourages pediatric patients to get to know other children in the hospital and it allows them and their families to bond with one another. We are incredibly grateful for the contributions made by Member One and other donors who made this playroom a reality."