Member One Donates School Supplies to Area Schools
Share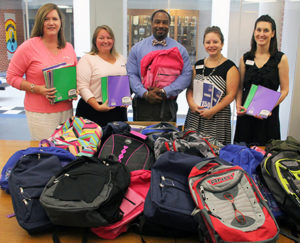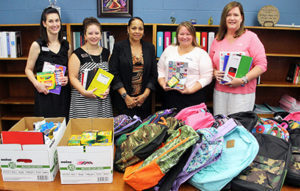 Member One recently hosted an employee-led school supply drive called Pens, Paper, and Promise. Member One employees from across the credit union's footprint purchased school supplies for local students.
The much-needed supplies were delivered to schools in Roanoke City, Campbell County, Amherst County, Bedford County, Franklin County, and Pulaski County
"The items we donated to local schools on behalf of our employees will impact so many local school children and prepare them for the upcoming school year," Andrea Milliron, VP of Community and Business Development at Member One said.
Purchasing school supplies for children often puts a strain on family budgets. This employee initiative will help students arrive to school prepared and confident.
"We are fortunate to live in such a caring community, and we applaud the employees of Member One for helping our children," said Justin McLeod, Coordinator for Community Relations and Social Media with Roanoke City Schools. "These school supplies will make a huge difference in the lives of our students. It is always heartwarming to see a kid's face light up when they receive these generous gifts."