Member One Donates $1,000 to the Muscular Dystrophy Association
Share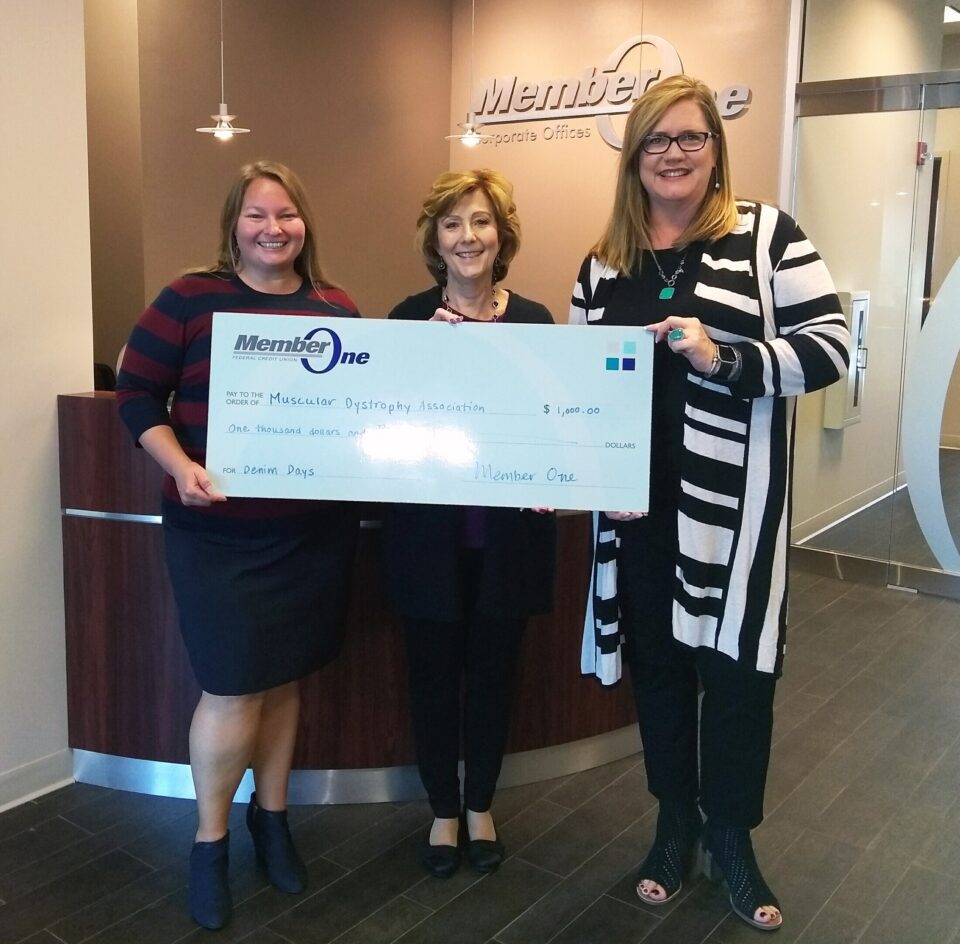 Member One recently donated $1,000 to the Greater Virginia Muscular Dystrophy Association (MDA). The donation was a result of Member One's quarterly Denim Days for Charities where employees donate money in exchange for wearing jeans on a specific day.

"Member One employees care about the communities they serve and always generously support critical organizations such as the Greater Virginia MDA," said Andrea Milliron, Vice President, Market Relationship Manager with Member One. "We're proud to see them embody our philosophy of putting people before profits."
The Greater Virginia MDA works to uncover scientific and medical breakthroughs that accelerate treatments and cures for those who live with neuromuscular diseases. Their goal is to free families from the life-threatening effects of muscular dystrophy and muscle-debilitating diseases.

"The Greater Virginia MDA is thrilled to have partnered with Member One FCU, and we welcome them to our local MDA family here in Southwest and Central Virginia," said Diane Boardman, Director of Business Development, Greater Virginia MDA. "The $1,000 gift from Denim Days for Charities will allow MDA researchers to continue to work to find more treatments and cures for 43 neuromuscular diseases, including ALS, which will allow men, women, and children to live unlimited and strong lives!"