Member One Announces Diane Spilberg as Vice President of Consumer Lending
Share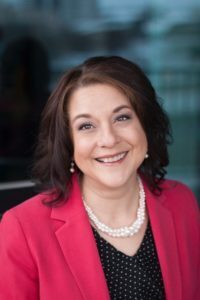 Member One recently announced the appointment of Diane Spilberg as Vice President of Consumer Lending. Spilberg will be responsible for Member One's direct and indirect lending lines, including strategic planning and direction.
"We're honored to have Diane's leadership and dedication," said Chris Michael, Senior Vice President of Lending. "She has helped us develop the right relationships within our markets and has been paramount to growing the credit union's consumer lending program."
Spilberg has been in the financial industry since 1994 and joined the Member One team in August 2004. She has served in a variety of roles including member service representative, recovery officer, trainer, and market manager at several of Member One's retail centers. She has most recently served as an indirect loan officer. Spilberg is recognized for providing exceptional service to both internal and external members, displaying dynamic leadership, and putting passion into all of her responsibilities.
"I look forward to leading and growing Member One's consumer lending department," said Spilberg. "I am dedicated to cultivating and growing the credit union's direct and indirect lending programs."
Spilberg holds an Associate of Business degree and has completed the Member One Leadership Academy. As an active member in her community, she currently serves on the marketing committee for Roanoke City Technical School (RoTech), in the Kiwanis Club, and in various capacities with the local chapter of the Virginia Credit Union League. She has also served as a committee chair for the American Red Cross Celebration of Heroes event.