Eight Pro Tips for Safer Online Shopping
Share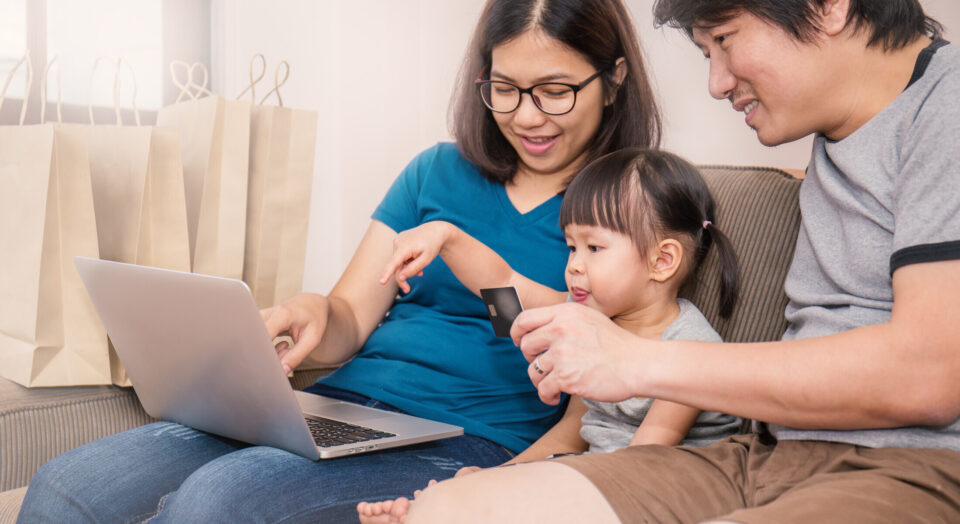 Online shopping is so easy and convenient, that many of us don't even think twice before blindly entering personal information into several websites. And who are we to tell you NOT to score that awesome online deal? But before you click "checkout," here are eight online shopping tips to help keep your personal information safe.

1. Make sure websites are secure.
This is easier than you think. If it's a secure website, its URL will begin with "https://" (not "http://") and include a little lock icon. If it doesn't have those indicators, look for your goods on another more secure website.
2. Stick to plastic.
Legitimate vendors take credit card, debit card, or PayPal as acceptable forms of payment. If one asks for cash, money order, check, or wire transfer, that's a red flag. Those methods of payment are difficult to get back if there's any dispute.
3. Confirm the refund/return policy.
Major retail stores have a return and refund policy listed on their website. If one doesn't have that, be wary of purchasing items without contacting someone. Additionally, websites like eBay and Etsy leave the return policy up to the individual seller; before buying, email them privately to see what their policy is.
4. Read reviews.
A bunch of happy customers can't be wrong! Check the reviews of different stores, websites, and vendors. If they have very few or no reviews, tread carefully. With the possibility of paid or endorsed reviews, ensure the users are legitimate customers. Additionally, if the feedback is primarily negative, steer clear; chances are it's the right move.
5. Keep it private and protected.
Before doing anything on the internet, you should have updated virus protection software downloaded on your device. Additionally, don't use public Wi-Fi when making purchases—it increases the risk of someone stealing your private information.
6. Keep documentation of your order.
Save all the order information and/or emails for items you've purchased until you receive them and are satisfied. If the product never reaches you or there's a dispute, you'll need this paperwork. It might even be useful to take a screenshot of the order confirmation for extra documentation.
7. Use PayPal.
If you feel uncomfortable giving your credit or debit card information to an online vendor, you can always use PayPal. It's free for the consumer and a safer way to make purchases without giving out your card information.
8. When in doubt, check elsewhere.
If a deal seems too good to be true, it probably is. If a website looks questionable, doesn't offer a security policy, and doesn't have contact information, it's time to move on. You could be missing out on a good deal, but you're probably saving yourself the time and hassle of a scam.
Shopping online is practically unavoidable these days. By following a few safety tips, you can ensure a successful online shopping experience. So go on and score that "online only" deal and shop with confidence.