Member One's Retirement Planning Series: Part 2
Share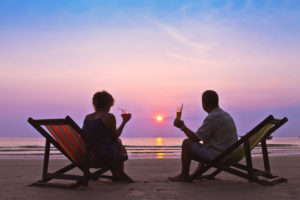 Don't get anxious; get focused—retirement planning after 40.
Retirement planning in your 40s, 50s, and 60s looks much different than in your 20s. At this point, you should have established retirement accounts that you're contributing to and should have a defined plan for your final years in the workforce. We hope these few tips can help you refine your plan, boost your savings, and get you prepared for the final stages of retirement planning.
In your 40s and 50s
Define your retirement goals. Begin thinking about what you want post-work life to look like. Is it traveling to Europe once a year? Buying a beach house? Write these goals down and determine how much money you'll need to have saved by the time you leave the workforce.
Cut expenses now to save for the future. Look at things like cable and phone bills. Maybe you have subscriptions to magazines that you no longer read. Explore where you can cut spending and put those savings toward your retirement fund.
Contribute more to investments. You should be earning more now than when you were in your 20s and 30s. Make sure that instead of spending more, you are contributing more to your investments.
Don't blow your retirement on college. If you have kids, they may be heading to college. Consider all the financial aid that's available to students. Encourage them to apply for scholarships and grants or even a work-study program. This will cut down the amount you're paying to fund their education.
In your 60s and Beyond
Determine when to collect social security. The longer you wait to collect on social security, the more you'll be paid. Delay it as long as your situation will allow.
Decide how much you want to work. If you haven't saved as much as you'd like, you might need to continue working. That's okay. Just consider how much you'll want to work while enjoying your later years. You might need to make bigger contributions now to avoid working during retirement.
Create a retirement budget and stick to it. Without a consistent paycheck, you might need to change your spending habits. When making your new budget, overestimate what you think things will cost to avoid surprises. If you had health insurance through an employer, you might need to factor in that expense now, too.
Have at least three months worth of expenses saved. This goes for any age, but it can take time for your pension/retirement funds to come through. Make sure you have money saved to get you by while you're waiting.
Retirement means something different for everybody, but the common goal among us is this: we all want to enjoy it. Getting to that point depends on our ability to set goals and the discipline necessary to achieve them. If you're already on track, great. If you need a little help, we're here to assist.