Member One Builds a More Convenient Experience for Members
Share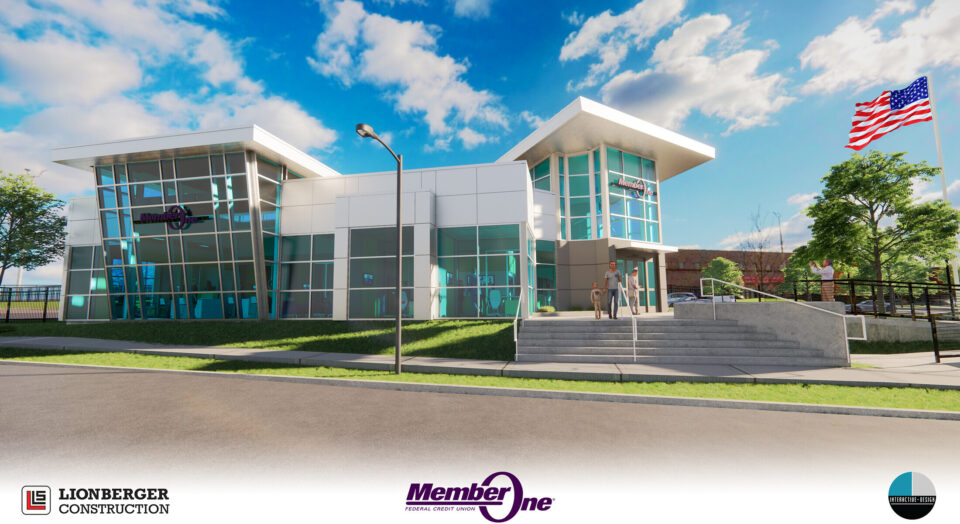 ROANOKE, VA (May 2021) — After breaking ground in late April, construction is underway for Member One Federal Credit Union's new 6,511 square foot Member Service Center. The facility will be located on the lower lot of Member One's Administrative Campus in downtown Roanoke. "This Member Service Center reflects our commitment to expanding convenient access to a variety of services for our members and community in the Roanoke area, as well as a way to address organizational growth needs," says Credit Union President/CEO, Frank Carter.
The Member Service Center represents a new service model for Member One, bringing together a variety of member needs in one convenient location. When completed, members will have access to retail branch amenities as well as a Real Estate Center for real estate lending and a Business Services Center for small business needs. "Moving all member services to the new 'lower campus' will drastically improve traffic flow, increase access, and allow us to build and grow our member relationships in a much more approachable environment," explained Jean Hopstetter, Senior Executive Vice President for Member One.
The existing Main Office retail facility will remain on the upper part of the campus but be repurposed into a new state-of-the-art Training Center to ensure Member One's 300+ employees receive a top notch training experience. In addition, a new Human Resources Center and recruiting hub will be created, becoming the first destination for all new or potential employees. The entire upper campus will be accessible to employees only, and gated and closed off to outside traffic.
Member One is excited to partner with contracting firm, Lionberger Construction, and architectural firm, Interactive Design Group, on this building project. With the anticipated opening slated for early 2022, the Credit Union is thrilled to begin this important expansion project and looks forward to investing in a bright future for their valued members and the communities they serve.
Member One Federal Credit Union is a full-service, member-owned financial institution serving the needs of its communities for 80 years. Member One is headquartered in Roanoke, VA and serves over 134,000 members, is more than $1.4 billion in assets, operates 15 branch facilities, a Real Estate Center, and a national ATM network. For more information, visit memberonefcu.com.