Digital Wallets: Welcome to the Future of Paying
Share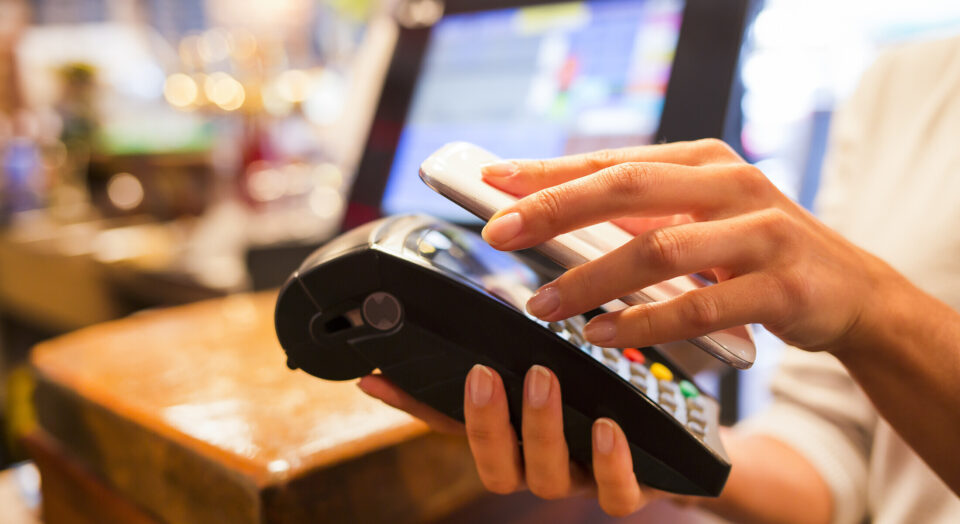 The days of wallet-worn jean pockets and fashionable clutches could someday be a thing of the past as Member One FCU is now offering three more ways to make purchases at your favorite stores—digital wallets featuring Apple Pay®, Google Pay™, and Samsung Pay™.
The security and convenience of these payment options are convincing merchants and consumers alike to forego the traditional wallet and pay by mobile device!
What exactly is a digital wallet?
A digital wallet is a feature on your phone, tablet, or smartwatch that allows you to enter your credit, debit, and rewards card information to use for payments at eligible vendors. Most phones have this feature preloaded. The type of phone you have determines whether you'll be using Apple Pay, Google Pay, or Samsung Pay.
Is my card information more vulnerable on my phone?
Actually, no. Your credit card information is more susceptible to theft with regular magnetic swiping or even just sitting in your wallet. With digital wallets, the credit and debit card information and even your name are not displayed anywhere. Additionally, when you pay using Apple, Android, or Samsung Pay, the merchant is given a transaction code for your purchase. Thus, your credit/debit card information is not even shared with the merchant.
How does it work?
Using Near-Field Communication (NFC), you just place your phone near the payment terminal, and your phone submits the payment. For added security, you will either need to unlock your phone, enter a code, or use fingerprint recognition when making purchases. All of your transactions are stored on your phone for your records.
How do I pay?
This differs among each service, but you just need to look for the symbol for Apple Pay, Google Pay, or Samsung Pay at checkout, and with millions of merchants accepting these forms of payment, your favorite shops probably offer it. The gist of all three is that you hover over the payment terminal, enter a code or fingerprint recognition for security purposes, and your payment is complete!
What happens if I lose my phone?
All Apple, Android, and Samsung phones have a feature that allows you to shut them down and wipe them clean of your card information remotely, so if your phone is lost or stolen, your information is not compromised. Visit the Apple Pay, Google Pay, or Samsung Pay page to learn more about this.
How do I get it?
Member One FCU has partnered with Apple Pay, Google Pay, and Samsung Pay, so it is very easy to add your credit and debit cards to your digital wallet. Just click on the names above to see how to set yours up today!
All three companies have done an excellent job of ensuring the privacy and security of their users without forgoing convenience and speed. Physical wallets are not yet a thing of the past (your mom still has to carry around your school pictures somehow), but the ease and security of digital wallets are definitely changing the payment landscape!
And if you're in the market for a Member One FCU debit card or credit card, call, click, or come in today to see what we can do for you!