The Car Buyer's Conundrum: Should I Lease or Buy?
Share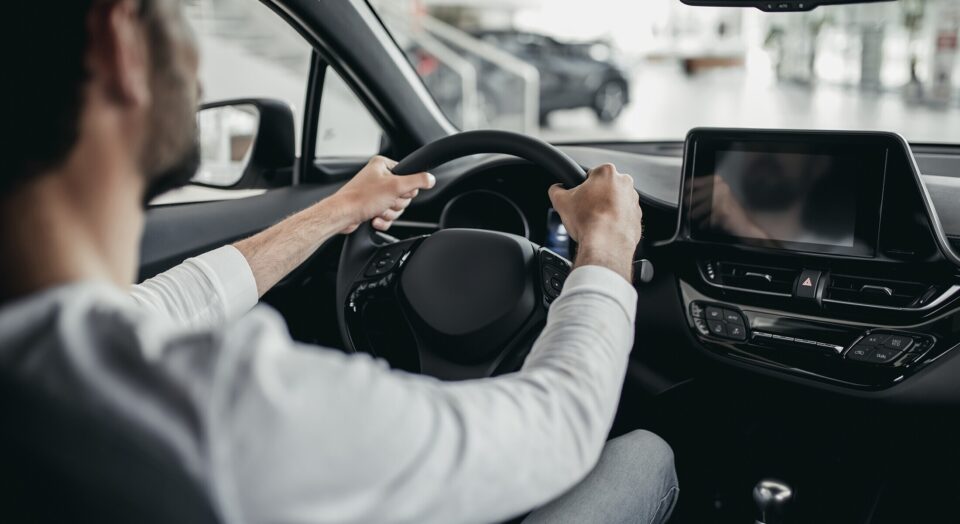 Buying a new car is fun—the endless options, the test drives, the haggling (hey, some people love that). But before you jump headfirst into the hunt, ask yourself this: are you going to lease or buy? If you haven't thought about it, worry not! We've done the research and found the key factors to consider before cruising off in your new ride.

Monthly payment.
If you don't have much money in your monthly budget to allocate toward a car payment, it may benefit you to lease. When buying a car, you're financing the entire purchase price. When leasing, you're only financing the term of your lease (usually three to four years), so the payment will be smaller.
Usage.
Vehicle leases have mileage restrictions (usually 12,000 miles per year). If you go over, you're charged for each additional mile, which can add up quickly. If you're planning on driving your car more than the average amount, it might be better to purchase.
Wear and tear.
People with pets and kids take note: when leasing, you're expected to return the car at the expiration of the lease in excellent condition, less normal wear and tear. Not only is this often subjective, but you can also be charged extra fees if the car dealership finds the damage to be outside the scope of normal aging.
Length of time.
Some people like the idea of a new ride every few years. Others prefer to drive their cars until they bite the dust. If you're planning on keeping the car for five years or longer, it makes more financial sense to buy as you'll likely own it outright after that amount of time (Bonus: you'll no longer have a car payment!).
Credit score.
Leasing a car is usually reserved for those with good credit. If you're certain you want to lease and have a subpar credit score, you'll need to work on it before leasing. If you need a car and don't have the time to work on your credit, buying is a more likely option.
Priorities.
Do you care about having the newest technology? Then leasing is a great option as you get to upgrade to another new car at the end of each leasing period. It's also great if you don't want to worry about expensive repairs—you can lease a car for the same period of time the car is covered under the factory warranty (usually three years).
Do you know which route is best for you? Good. Now that you've considered these factors, you can shop with confidence, haggle to your heart's content, and drive away with the wind in your face and without a care in the world.