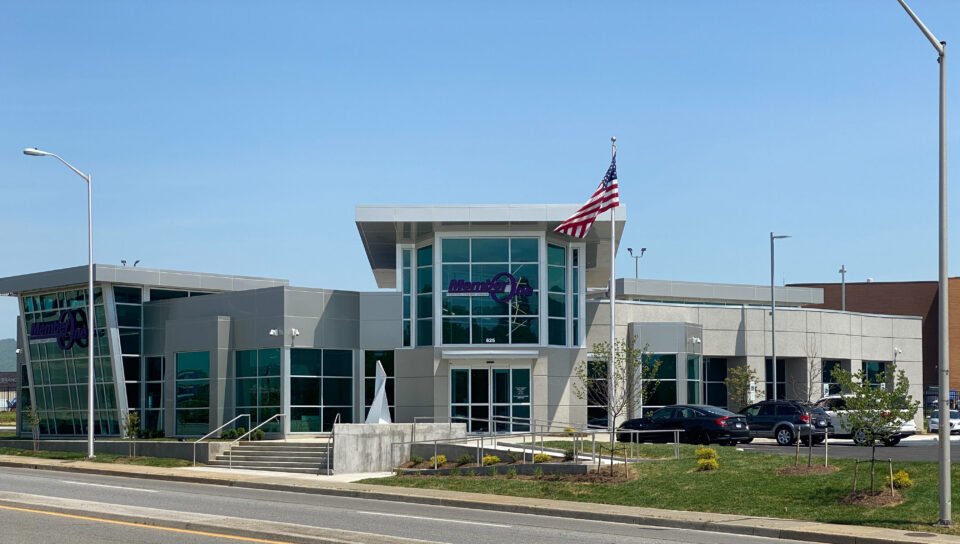 Membership Is A Valuable Employee Benefit
Today, hundreds of companies from throughout Central and Southwest Virginia are bringing the benefits of Member One membership to their employees. Whether partnering with large corporations, small businesses, or start-ups, we focus on bringing employees the financial support and services that matter most to them.
A & E Property Management, LLC
ABX Air
Academy Center of the Arts
Acadia Polymers, Inc.
Access to Care, LLC
ACE Private Risk Services
Achievement Center
Acme Business Machines
ACME Rig & Equipment Repair, LLC
Acquisition Title & Settlement Agency
Adecco
ADOK, LLC
Adult Care of Roanoke Valley
Advance Auto Parts
AECOM
Aesthetics Heating and Air, LLC
AFC Urgent Care - Roanoke
Affiliated Rehab, P.C.
Airboat Properties, LLC
Airport Press
Alcatel Cable Systems
All American Home Repair, LLC
All Seasons Marine Service, Inc.
ALL-IN-ONE Home Solutions, LLC
Allegheny Brokerage Company Inc.
Alls Rentals, LLC
Allstaff Human Resources
Allstate Insurance Companies
Allure Decking, LLC
ALTEC Industries
Alzheimer Association of Central & Western Virginia
American Academy of Professional Coders – Chapter Association
American Association of Christian Counselors
American Electric Power
American Legion Roanoke Post No. 3
American Machine And Manufacturing Company
American National University Lynchburg Campus
American National University Roanoke Campus
American Red Cross
AMT
AMVETS Post #40, Inc.
Andrew Bono, LLC
Annie Moore's Pub
Anthem
Apple Ford of Lynchburg
Apple Ridge Farm
Appliance Whisperer, LLC
April Dawn White, LLC
Architectural Design Services, LLC
ArcSolv, LLC
Arkay Packaging Corporation
Arts Council of the Blue Ridge
Associated Asphalt
Associates in Surgery
Asthma & Allergy Center
Atlantic Credit & Finance
Atlantic Credit & Finance
Atlas Copco
Augusta Property, LLC
Automated Mailing Systems
Autumn's Peachy Clean, LLC
Constellation Brands
The Arts Council of the Blue Ridge
B & D Office Machines, Inc.
Back Resort
BackCountry.com
Balzer & Associates
Barnhill Construction Corporation
Barrows, Inc.
Barry D. Walker 2nd
Bartley's Fencing & Welding LLC
Bay Love, LLC
BB&T Communications Consultants
BBB Serving Western Virginia
Beans and Rice
Bear Products, LLC
Bedford Bulletin
Bedford County Education Association
Bedford County Employees
Bedford Family Care
BellSouth Communication Systems
Beltone Hearing Aid Center
Benefits Strategies
Bent Mountain Chapel
Bent Mountain Women's Club, Inc.
Berglund Dealers
Beth Aram, LLC
Bethany Hall Recovery Home for Women
Big Bear Farm, LLC
Big Brothers/Big Sisters of Southwest Virginia
Big Lick Farm, LLC
Billy Best Horological Restoration LTD
Billy Craft Chrysler-Jeep
Billy Craft Honda
Bimbo Bakery
Bimmerworld
Bio-Traum, LLC
Black Bear Corporation
Blackwater Coffee Co.
Blessed X2 Creations, LLC
BLJ Wellness, PLLC
Blue Cross Blue Shield
Blue Ridge Autism & Achievement Center
Blue Ridge Beverage
Blue Ridge Business Journal
Blue Ridge Copier
Blue Ridge Hotel
Blue Ridge Independent Living Center
Blue Ridge Land Conservancy
Blue Ridge Legal Services
Blue Ridge Sign and Stamp
Blue Ridge Transfer
Blue Ridge Wedding & Event Services, LLC
Bogle Tire Company
Bolt Fin-Atics, LLC
Bondough/Subway Inc.
Botetourt Chamber of Commerce
Boxley Hills Clinic
Boy Scouts of America
Boys and Girls Clubs of Southwest Virginia
Bradley Free Clinic
Brambleton Deli & BBQ
Branch Group
Branches Academy & Branches Early Learning Center
Brandon Oaks
Brett Rhodes DDS PC
Briggs Office Solutions
Broadway Associates
Brooklyn Global, LLC
Brown's Heating and Air
Brush and Ladder Paint Co., LLC
BSC Ventures
Building Specialists
Bull & Bones Brewhaus & Grill
Burger King
Burris Computer Forms
Business Communications Systems
Buzz Cuts, LLC
C. E. Thurston & Sons
Called Out, LLC
Calming Waters Counseling, LLC
Cameron S. Jones Marketing
Camp Virginia Jaycee
Car Washes, Inc.
Carbone of America
Cardinal Buick
Carilion
Carris Plastics
Catawba Cabinet Corp.
Catawba Hospital
CBC Construction
CBIZ Century Payroll
CCS-Inc.
CEI-Roanoke
Central Virginia Powder Coaters
Central Virginia Vending
Century 21
Chandler Concrete of Virginia
Charlene Altman
Charles White's Chevy, Olds, Cadillac
Children's Advocacy Center of Roanoke Valley
Children's Home Society of Virginia
CHIP
Chocklett Press
Christian's Electrical Services, LLC
Christiansburg High School
Christy's Convenience
Church Growth
City Place Food Co.
Clarkson Properties (Lynchburg)
Clinch River Plant FCU
Cloverdale Company
CLS Enterprise, LLC
CMC Supply
Cobb Technologies
Cobb's Cleaning Service, LLC
Coleman-Adams Construction, Inc. (Lynchburg)
Collegiate Pacific
Colonial Avenue Baptist Church
Comfort Inn & Suites
Commonwealth Catholic Charities
Commonwealth Door & Hardware
Community Health Center of the New River Valley
Community Outreach Program
Community School
Community Youth Program
Compass & Key Realty Group, LLC
Comtech Associates
Control Distributers
Conwed Plastics
Cook Siding & Windows
Copty & Company
Corrugated Container Corporation
Corvesta
Council of Community Services
Cox Communications
Craddock Terry Hotel and Event Center
Creative Kids School
Crest Uniform
Crossroads Mall Merchants
CrossRoads of Roanoke
Crouse-Hinds
CTA Communications
CTM Sales & Services 
Custer's Lawn Service
Cycle Center
Cycle Systems
Daniel's Painting
Davis H. Elliot
Deer Me Farm, LLC
Delta Dental Plan of Virginia
Dental Prosthetics, Inc.
Design Business Interiors
DGJ Estates, LLC
Dickerson GMC
Diebold
Diebold-Lynchburg
Direct Consumer Marketing, Inc.
Dish Network
Divide & Conquer Transport
Dixie Building Products
DKE Holdings, LLC
DNX Motor Sales
Domestications
Dominion Air & Machinery Company
Dominion College
Dominion Lodging
Double Envelope
Downtown Learning Center
Downtown Roanoke, Inc.
Doyle Enterprises
Dr. Andrew Kartesz & Associates
Dr. Paul C. Kaiser LTD
Dragon Chemical Corp.
DRMAC, LLC
DTS
Duncan Auto
Duncan Consultants, Inc.
Dynax America Corporation
E&C Reno, LLC
e-Recovery Solutions
Eagle Soar, LLC
East Coast Metal Distributors
Easter Seals of Virginia
Eaton FCU
Eck Supply Company
Eileen M Botello DBA Art by Eileen B
Eileen M. Botello Notary
Elbert, LLC
Elite Umpiring, LLC
Elizabeth Arden – Out of State
Elizabeth Arden – Roanoke Area
Emtech Laboratories
enCircle
Erath Veneer Corporation of Virginia
Eric Roland Spencer, Attorney
Ericsson, Inc.
ESI
Ethos Technologies
EV Williams
Excel Truck Center
Express Employment Professionals
Eye Care and Surgery
The Empanada Spot, LLC
Fairfield - Maid Bess
Falco, LLC 
Family Service of Roanoke Valley
Famous Anthony's
FAO Fulfillment
Fast Signs
FastEST Appraisal Service, LLC
Ferrum College
Fiji Island Restaurant
Fink's Jewelers
Firehouse Subs
Firm Roots, LLC
First American Real Estate Tax Service
First Team Auto Mall
Five Points Real Estate, LLC
Flashback Motors
Fleetwood Homes
Flippin Densmore Morse & Jessee
Flipping Moms, LLC
Focus Case Management
Footlevelers
Fork in the Alley
Fork in the City
Fork in the Market
Foxy Brows & Company, LLC
Fralin and Waldron
Frankl Miller & Webb
Franklin County Board of Supervisors
Franklin County Department of Social Services
Franklin County High School
Franklin County Schools
Franklin Health and Rehab
Freday Enterprises, LLC
Friends of Brent Hudson
Friends of RCACP
FUNdamentals of Learning
The Franklin Center
The Franklin Center
The Franklin Group
G & F Associates, Inc.
G & G Lawn and Landscaping
G J Hopkins
Gardner - Denver
Gastroenterology Consultants of Southwest Virginia
GE Digital
Generation Solutions
Generation Solutions - Lynchburg
Gentle Shepherd Charities, Inc.
Gentle Shepherd Hospice, Inc.
Gentry Locke Rakes & Moore
Get Money Clothing, LLC
Girl Scouts Virginia Skyline Council
GKM Properties, LLC
Global Stone
GMG Enterprises, LLC
Goldblatt, Lipkin & Cohen
Golden Lawncare, LLC
Good Samaritan Hospice
Goodwill Industries of the Valleys
Grace-ful Journey Boutique, LLC
Graham-White
Grants Auto Detail
Greater Lynchburg Transit Company
Greater Roanoke Valley Construction
Green Ridge Recreation Center
Greene's Property Solutions, LLC
Greenvale School
Grey & Arsenault, P.C.
Greystone Financial Group
The Gardens Homeowner's Association, Inc.
H & L Properties and Management, LLC
Habitat for Humanity New River Valley
Habitat for Humanity Roanoke Valley
Hair by Chandler
Haley Toyota
Hammer Consulting, LLC
Handyman Services
Hanover Direct
Hanover Group
Harley Davidson of Wytheville
Harris Office Furniture
Hart Motor Company
Harvey's Chevrolet
Hayes, Seay, Mattern & Mattern
Heart Team, LLC
Heather Estates, LLC
Heironimus, Inc.
Hemp Stone Capital, LLC
Hermitage in Roanoke
Hertz
HFD Properties, LLC
HFD Rentals, LLC
Hickory Woods
Hill and Associates, Inc. 
Hollywood Hair & Nails
Home Instead Senior Care
Home Instead Senior Care - Lynchburg
Home Pet Vet
Home Shopping Network
HOMERIVER, LLC
Honeytree Early Learning Centers
HOOP LOVE, Inc.
Hopeful Minds with Rhonda, PLLC
Hotel Roanoke & Conference Center
Hub Pattern Corporation
Hubbell Lighting
Hudson and Sons Cleaning Service
Hughes Renovation & Restoration, LLC
HumanKind
Hurd's Floor Covering
Huttig Sash & Door Company
IART Donna, LLC
ID&B, LLC
IDB Group, LLC
Ideacom Mid-Atlantic
iHeart Radio
Image Advertising and Public Relations
Image.Tec
Immigrant Connection - Blue Ridge
Inhale, Exhale, LLC
Inman Telecom, LLC
InMotion US, LLC
Innotech
Innovative Electric, LLC
Insight Services, LLC
Inspiration Weddings and Events, LLC
Insurance Association Inc.
Insystem Technologies
Integer
Integrated Textile Solutions
Integrity Windows and Doors
Interactive Achievement
International Flair
Interstate Janitorial, Inc.
Intoprint Technologies
Intracorp
ITW Paktron
J Baker Enterprises, LLC
JACL Properties, LLC
JAM Rental and Property Management, LLC
JB Wilson Enterprises Corporation 
JC Medical
JCLI Group, LLC
JDOG Gaming
JDSU
Jeremiah's Promise, LLC
Jersey Mike's Subs (Lynchburg)
Jesi V Art
Jiffy Automotive Service, Inc.
Jim Mills Lincoln, Mercury, Chrysler, Jeep
Jim Mitchell Auto
JMO Landscaping, LLC
John C. Nordt
John Norman Clothiers
Johnson Health Center
JROC Trucking, LLC
JTEKT
Junior Achievement of Southwestern Virginia
Justin T. Carter DBA Executive Cleans
JW Burress, Inc.
JWB Enterprises, LLC
The Jefferson Center
K Squared Enterprises, LLC
Kanes Communications – B2X Online
Katy & Co
KB's Consulting Services
Kelly Services
Keltech
Key Point Properties, LLC
KHK Handyman Services & Construction, LLC
Kidz Connection
KIK Virginia
Killinger Pest Solutions, Inc.
Kind Exterior Services, LLC
Kinetic Data Systems
Kingdom Teaching Broadcast
Kinko's
Kirkley Hotel
Koppers Industries
Kristian Brooke, LLC
KSH Investments, LLC
Lake & Linda Bandy, LLC
Lake & Linda Bandy, LLC
Lake Region Medical
Lakeside Baptist Church
Lamar Advertising Company Roanoke
Land America
Lashed by Nette, LLC
Law Office Of George W Harris
Law Office of Joseph W Lee III PLLC
Lawrence & Company, Inc.
Lawrence Perry & Associates
Lawrence Transportation Systems
LeClair Ryan
Legal Aid Society of Roanoke Valley
Leisure Publishing Company
Level 3
Levy Home Entertainment
Liberty University Employees
Liberty University Students
Lichtenstein Rowan Realtors
Life's Little Moments Photography
Lightweight Block Company
Lilys Original Designs
Lindenwood Lawnscapes, LLC
Lionberger Construction
Lions Pride Mobile Detailing and Home Improvements, LLC
Litton - Fibercom
Living Water Yoga, LLC
LOA Local Office of Aging
Loomis Fargo & Company
Luna Innovations
Lutheran Family Services of Virginia
Lynchburg Community Action Group
Lynchburg Concessionaire
Lynchburg Health and Rehabilitation
Lynchburg Hillcats
Lynchburg Mazda
Lynchburg News & Advance
Lynchburg Nissan
Lynchburg Powersports
Lynchburg Team - Dawson Ford Garbee
Lyntelco
Lyon Metal MFG of Virginia
M/A COM
M2 Investments, LLC
M3A Enterprise, LLC
Mabry Consulting
Maddox Agency
Magic City Motors
Magical Mystery Bike Tours, LLC
Mailtrust
Main Street Newspapers, Inc.
Management Recruiters Of Roanoke Inc
Maple Leaf Bakery
Mar-Bal Incorporated
Mark Collyer Real Estate, LLC
Marketing Support Solutions
Markets, Inc.
Marshall Concrete
Martin Research
Marvin Windows
Mason Cove Security Services
Master Jewelers, Inc.
McAirlaid's
McClain Aviation, LLC
Mccormack International Trucks
McCown Southwest
McLeod and Company
McNeil Real Estate, Inc. (Christiansburg)
Mecca Property, LLC
Medeco Security Locks
Medical Equipment Recycling, Inc.
Mel Wheeler, Inc.
Mental Health America of Roanoke Valley
Meridium
Merit Solutions
Meritus Health Systems
Merry Maids
Mersen USA Salem Branch
Metalsa Roanoke
MGA Enterprises, LLC
Michael Aheron Law Office
Mid Atlantic Data and Communications, LLC
Midpoint Motors
Mike's Mowing & More
Military Family Support Center
Mill Mountain Zoo
Miller Motte Technical College Lynchburg
Miller Motte Technical College Roanoke
Million Miles Mobile RV Repair and Inspection, LLC
Mindful Healing, Inc.
Minnick School
Mission Air Support, Inc.
Mitchem Transportation
MNTi e-Learning System Designs
Moda Bella Boutique, LLC
Monarch Capital Investments, LLC
Montgomery County
Montgomery County Public Schools
Montgomery Museum & Lewis Miller Regional Art Center
Montgomery-Floyd Regional Library
Montvale Water, Inc.
Moose Lodge #1727
More Than Floors, LLC
Mosaic Square, LLC
Moss & Rocovich
Motion Driven
Mount Pleasant Volunteer Fire Department
Mountain Aussies, LLC
Mountain Milk Hauling
Mountain Time Properties, LLC
MPS Corporation
MRF Transportation
Murray Realty Inc.
Muzak Focus Four
The Mann Team, LLC
NAMI – Roanoke Valley
Nana Sadie's Attic, LLC
National Linen & Uniform Service
Nationwide Insurance & Financial Services
Neighbors Construction, LLC
NEJM, LLC
Nelson Automotive
Nermin Mujkic
NetVentures
New Century Venture Center
New Covenant Living Church International
New Dublin Presbyterian Church
New Look Rehab, LLC
New River Division FCU
New River Resource Authority
New River Valley Agency on Aging
New River Valley Pediatrics
New River Valley Senior Services Inc
New River Window Cleaning, LLC
Newbold Corporation
Nicely Investments, LLC
Nistem Corporation
Noah Moore Realtor, LLC
Nolan Real Estate, LLC
Norfolk Southern Corporation
North Cross School
Northview Corporation
Northwest Child Development Center
Northwest True Value Hardware
Novozymes Biologicals
NTELOS
O.Winston Link Museum
Oak Grove Plaza
Oak Hall Industries
Oak Ridge Auto Mall
Oakey's Funeral Service
Office Suppliers Inc.
Ole Monterey Golf Club
On Target
OneBeacon Insurance Group
Optical Cable Corporation
Orthodontic Arts
Orthopaedic Center of Central Virginia
Orthopedic Surgery of Roanoke
Orvis
Outback Storage Buildings Inc.
O'Charley's
O'Connor Group
P. A. Short Distributing
Pacific Life
Park Oak Grove
Parts Depot
Pathfinders Express, LLC
Paxton Enterprises, Inc.
Pepper's Ferry Regional Wastewater Treatment Authority
Pepsi Bottling Group
PESCO
Peterson D Trucking, LLC
Pheasant Ridge Nursing and Rehab Center
Phil's Landscape, LLC
Phoenix Packaging Operations
Piedmont Airlines
PixelFrog, LLC
Plan Smithery
Planned Parenthood of the Blue Ridge
Plasser American
Plastics One
Platinum Landscaping and Lawncare, LLC
PlyGem
Pocahontas Land Company
Point O' View Elementary School
PowerSchool
Premier Installation, LLC
Presbyterian Community Center
Presbyterian Homes & Family Services - Lynchburg
Preston Trucking
Priority Automotive
ProAudio Event Management, LLC
Professional Business Partners/CURA Group
Professional Therapies
Profound Ground Landscaping, LLC
Progress Press
Progress Printing Plus
Prosperity Life Insurance
Pulaski County Chamber of Commerce
Q Capital, LLC
Quantum Medical
The Peck Group, LLC
R & D Iron
R & K Engineering
R&L Properties, LLC
R. L. Wood Insurance Agency
RADAR
Radford Arsenal
Radford Auto Center
Radford Professional Fire Fighters and EMS Association
Radford University
Radiology Consultants of Lynchburg
Rai Homes, LLC
Ramos Construction, LLC 
Randolph College
Ratcliffe Properties, LLC
RavXen, LLC
RBX Industries
RCB Ventures, LLC
RCM Solutions, LLC 
Readerlink
Red Sun Farms
Regent University
Rehabilitation Services
RELIANCE Home & Business Services, LLC
Renaissance
Renewell Properties, LLC 
Rescue Mission
Restoration Abbey
Restoreth Sound and Vibration Healing, LLC
Revco Drug Stores
Revlon
RGC Resources
RHR Merger
Richfield Living
Ricky English Cleaning Service
Riverside Property Maintenance, LLC
RL Short Construction, Inc.
Roanoke Catholic School
Roanoke Cement
Roanoke Children's Theatre
Roanoke College
Roanoke County Employees
Roanoke County Public Schools
Roanoke Engraving Company
Roanoke Gas
Roanoke Inflatables, LLC
Roanoke Juvenile Detention Center
Roanoke Master Gardeners Association
Roanoke Neurological Center
Roanoke Neuromuscular, PLC
Roanoke Plasma Company
Roanoke Redevelopment and Housing Authority
Roanoke Regional Chamber of Commerce
Roanoke Regional Partnership
Roanoke Regional Tennis Hall of Fame
Roanoke Resale, Inc.
Roanoke Stamp & Seal Company
Roanoke Symphony Orchestra
Roanoke Times
Roanoke United Methodist Home
Roanoke Valley Association of Realtors
Roanoke Valley Children's Choir
Roanoke Valley Christian School
Roanoke Valley Guns and Hoses Hockey, Inc. 
Roanoke Valley Nightingale Tribute for Nurses
Roanoke Valley Psychiatric Center
Roanoke Valley Speech and Hearing Center, Inc.
Roanoke Valley Video Photographers
Roanoke Valley-Alleghany Regional Commission
Robbie Smith Trucking, LLC
Rochelle Properties, LLC
Rockfab
Rockingham Court United Methodist Church
Rollins Automotive LLC
Rosborough Enterprise, LLC
Ross Services
Rowe Furniture Corporation
Runk & Pratt Corp. (Lynchburg & Forest)
Runk and Pratt (Smith Mountain Lake Retirement Village)
Running in Virginia
Rusco Window Company, Inc.
RV Medic, LLC
The Roanoke Valley Mentorship Company
Safeguard Business Systems
Sagebrush
Salem Ear Nose & Throat
Salem Frame
Salem Vent International
Salon One
Salvation Army
Samir Sabanija
Sampling Associates International
Saunders Dental Lab
Save-X
Scheneman & Spencer
Schewel Furniture
Schipper & Schlake CPAs PLLC
SCI
Sci-Med Waste Systems
SD Property Enterprises, LLC
Semco
Senter Farms
Serendipity Communications
Service Advantage
Servpro Of Roanoke
Servpro of S. Roanoke, Montgomery & Pulaski County
Set Free Consulting Services, LLC
Seven - Up Bottling Company
Seven O Nine Mecca, LLC
Shelor Motor Mile
Shenandoah Baptist Church
Shenandoah Life Insurance Company
Shenandoah Robe Company
Shepherds Auto Supply
Sheraton Hotel
Shirley Woodworks
Sidework, LLC
Sir Vegaani, LLC
Site & Soil Designs, Inc.
Sitting Pretty Upholstery
Skyline College
Sleep Safe Beds
Smith Mountain Lake Christian Academy
Smurfit-Stone Container Corporation
Solution Matrix, Inc.
Sonny Merryman
Source 4
South Roanoke Nursing Home
Southern Air
Southwest Plaza Merchants
Southwestern Virginia Second Harvest Food Bank
Spa VA
Specialty Exterminating
Spectacle Lens Group of J&J Vision Care
Spectrum Brands
Spectrum Design
Speidell Group
Spirit of Life Church International
Sports Outreach
Squeeky Detailing, LLC
Star City Bolts
Star City Landscape Supply, Inc.
Star City Powersports
Star City, LLC
StarCo Corporation
Startek
State Security
Step, Inc.
Structural Software Company
Stubby's Bistro & Pub, LLC
Supply Technologies
Sweet Briar College
Sylvan Learning Center
Sylvana Luxury Assisted Living Facilities, LLC
The Skate Center of Roanoke Valley
T. W. Controls, LLC
T. Y. Mortgage
T2G Collectibles, LLC
Tam's Delivery Service
TAS Design, Inc. 
Taubman Museum of Art
TCCC
Team Lang, LLC
Tecton Products
Tetra
Thalhimer & Cushman
The Academy
The Advancement Foundation (TAF)
The Chris Cook Team, LLC
The Handyman Pros, LLC
The National D-Day Memorial Foundation
The Retreat
The Townes at Hidden Valley Homeowner's Association, Inc.
Thor Inc.
Thrif-tee Pharmacy & Diabetes Care
Timber Ridge Enterprise, Ltd
Timber Truss Housing Systems
Timberlake Baptist Church
Titan America
TLC Estates, LLC
Top Cat N Pat Corporation
Total Action Against Poverty/TAP
Town of Pulaski
Town of Vinton
Transkrit
Travelbugs
Travelingman, LLC
Tread Corporation
Tri Tech Labs
Trinity Packaging Corporation
Triple S. Associates
Truck Enterprises
TRUST House
Tryal Jewelry Consignment, LLC
Tyco Electronics
Unified Human Services/Radar
United Pet Group, Inc.
United Security
United Way
Universal Controls
University Shoppes
Urology Associates
US Food Service
Uttermost Corporation
Valcom
Valley Express
Valley Family Practice, P.C.
Valley Gastroenterology of Southwest Virginia, P.C.
Valley Investors
Valley Lands, Inc.
Valley Metro
Valley Nephrology Associates
Valley Podiatry
Valley Power Products
Vaughan Transport, LLC
VDOT
Velibor Topalovic
Verizon
VFP
Village Care Collaborative, PLLC
Vinton Area Chamber of Commerce
Virginia Amateur Sports
Virginia Auto Outlet
Virginia Beach First Team
Virginia Cooperative Extension – Franklin County Office
Virginia Interventional Pain & Spine Center
Virginia Land Development, LLC
Virginia Land Specialists, LLC
Virginia Lutheran Homes
Virginia Office Machines & Equipment
Virginia Plastics Company
Virginia Plastics Utilities
Virginia Tech Corporate Research Center
Virginia Transformer Corporation
Virginia Truck Center
Virginia Utility Protection Service
Virginia Western Community College
Virginia Western Community College Alumni Association
Virginia You're Real Pretty, LLC
Vishay, Inc.
Visiting Angels
Vistar Eye Centers
ViveDeo, LLC
VMOS Incorporated
The Weigh Station, Inc.
W.E. Skelton 4-H Educational Conference Center
W7 Properties
Walker Investments, LLC
Warm Hearth Village
Wazzit Trees, LLC
WDBJ-7 Television
Weeks Landscaping, LLC
Wellpoint
Wendy's of Western Virginia
West Salem Collision Center
Western Sizzlin
Western Virginia EMS Council
Western Virginia OBGYN Center
Western Virginia Regional Jail Authority
Western Virginia Water Authority
Westminster Canterbury Lynchburg
WFIR
WFXR/WWCW FOX 21/27 & CW5/Grant Broadcasting Systems II
Wheeler Broadcasting Group
White Hart Café
White Lily Clean, LLC
White Pine Ventures, LLC
Wholesome Harvest
Wildwood Acres Homestead, LLC
William Fleming High School
Williams Supply
Wilson Insurance & Financial Services
Wingate by Wyndham
Wolverine Advanced Materials
Wooding's Professional Car Care
Woods Rogers PLC
Woolridge Heating & Air
WootenHart PLC
WROV (96.3 FM)
WSLS-TV (NewsChannel 10)
X-TREMES
Yancey Agency, LLC
YMCA of Central Virginia
YMCA of Roanoke Valley
York International
You Got Framed Photography
Young's Auto Supply
YWCA of Roanoke Valley
1445 Brooks, LLC
3519 Bradshaw, LLC
373 Albemarle, LLC
3849 Bradshaw Road, LLC
3853 Bradshaw Road, LLC
3860 Travis Trail, LLC
3873 Bradshaw, LLC
3943 Travis Trail, LLC
4-H Educational Conference Center
401 Holdings, LLC
4020-24 Bradshaw, LLC
4637 Craighead, LLC
517 Hardy, LLC
5353 Starkey Rd, LLC
5M Holdings, LLC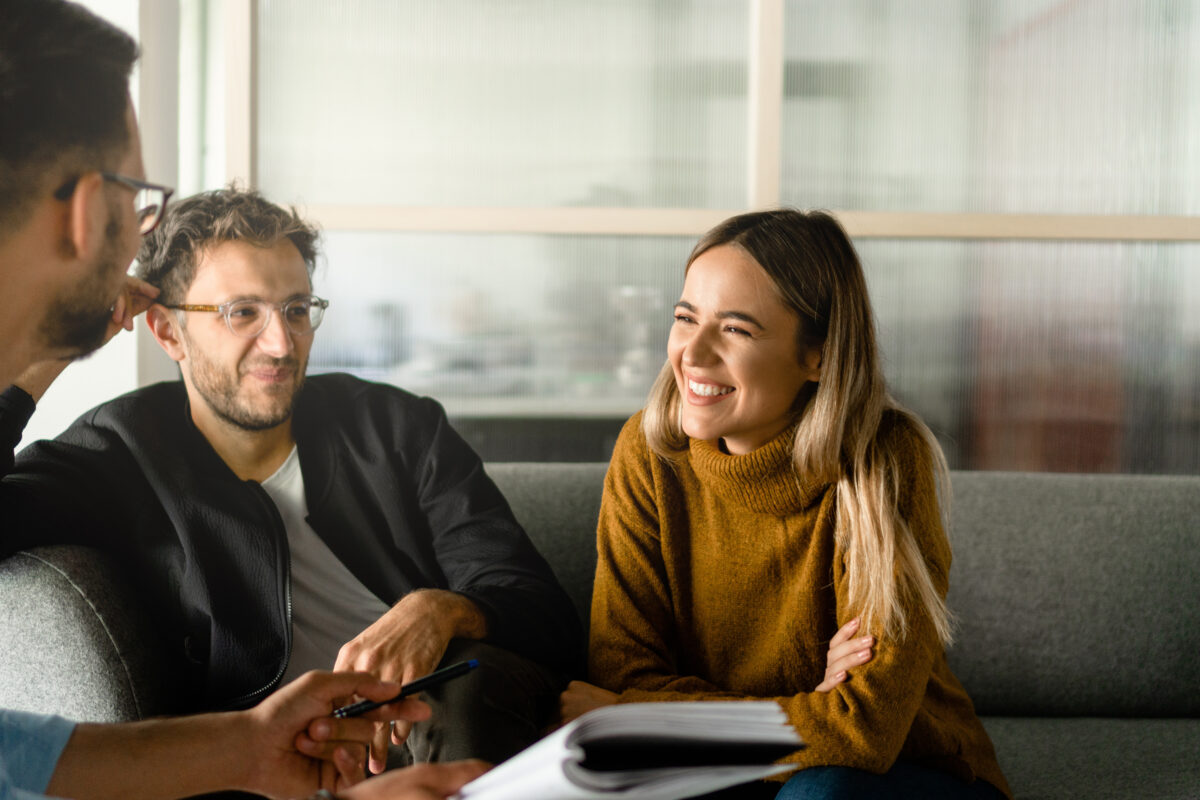 Ready to become a partner?
Contact our Market Relationship Team today, or start your company's path toward membership online.